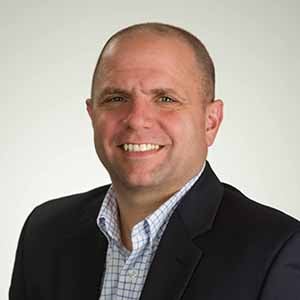 Tony DeSanctis
Senior Director
Tony DeSanctis brings more than 20 years of financial services experience to Cornerstone Advisors. As a leader in the firm's Payments practice, Tony helps financial institutions optimize their payments businesses. He created and facilitates Cornerstone's Payments School and works directly with clients to develop custom payment plans and strategies.
Before joining Cornerstone, Tony was a senior vice president at Bank of Hawaii, where he managed the relaunch of the bank's credit card program. During his time at the Bank of Hawaii, Tony managed numerous areas, including credit and debit cards, dealer indirect lending, and mobile banking. Before the Bank of Hawaii, Tony served in management roles at Bank of America and MBNA.
Tony is a contributing writer for GonzoBanker, Cornerstone's blog; and CU Management, a publication of the Credit Union Executives Society; and he is frequently quoted in industry periodicals, including American Banker and Credit Union Times.
Tony has a bachelor's degree in business finance from the University of Maine and holds a Six Sigma Green Belt Certification.
Get in touch with Tony