Contract Negotiation Services For Banks & Credit Unions
Achieve competitive pricing and agreeable terms while remaining in control of vendor contract negotiation
Banking Contracts We Negotiate
Core Banking Systems
Online & Mobile Banking
Loan Origination
Item Processing
Debit & Credit
Card Branding
ATM Maintenance/Cash Delivery
Telecom
And more
Who We Negotiate Contracts With
Fiserv Premier
Fiserv DNA
Fiserv Signature
Fiserv Cleartouch
Fiserv FirstData
FIS IBS
FIS Horizon
FIS Bankway
Jack Henry Silverlake
Jack Henry 2020
Jack Henry Symitar
Visa
Mastercard
PSCU
NCR
Q2
Alkami
Kony
And more
How We Negotiate Contracts
Employ the highest ethical standards
Pursue an improved vendor relationship
Act as an extension of your team
Negotiate with you, not for you
Work toward a market-based aggressive negotiation
Emphasize best-in-class legal terms
We couldn't have arrived here without Cornerstone Advisors. We're very happy with the work and we definitely got a much better result than we could have on our own. The knowledge and experience in the payments area was very valuable and made this project very smooth.

SVP, CIO SESLOC Federal Credit Union
I cannot believe the results we achieved in such a short time-frame, and we didn't need to use a scorched-earth approach to negotiate.

$15B regional institution operating in the western half of the U.S.
Over the last several years we have achieved material short and long-term savings partnering with Cornerstone Advisors. They take on the heavy lifting and boil decision-making down to a simple choice.

$35B Regional Institution
We've had great experiences with Cornerstone Advisors. Their professional, knowledgeable, and responsive team has given us the tools to enhance vendor and expense management and to execute strategic initiatives more smoothly. We've learned from each engagement and appreciate the unbiased expertise and industry knowledge that Cornerstone brings to the table!

$700M Credit Union in the Southwest
I'm generally skeptical of hiring consultants, but decided to give Cornerstone a try to help negotiate a renewal to our core processing contract. Their familiarity with competitive industry pricing and contract language brought sunlight and leverage into what would have been a weak negotiating position. And it paid wonderful dividends!


Cornerstone schedules a 30-minute call

Together we examine your current situation and future vision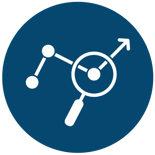 Cornerstone evaluates your unique situation and generates a proposal

Terms are acceptable and you agree to work with Cornerstone
Our Commitment to You On Third Party Contract Negotiation
Working alongside bank and credit union executives for almost 20 years, we have learned that not all contracts are created equal. Every third party contract we assess is an opportunity to find leverage at the negotiation table and level the playing field for the client.
Every contract negotiation results in the best possible pricing
Alignment of your business needs with appropriate product offerings to drive down your tech spend
Earnings-driven approach to track financial impact
Conduct due-diligence on your behalf so you can focus on operating your bank or credit union
An outcome you won't second-guess
The Benefits: Hiring Cornerstone for Contract Negotiation
Near term hard-dollar savings and revenue enhancement opportunities
Assurance of the best market price every time
Protection that no fine print slips through the cracks
Integration with your technology road map to ensure institutional alignment
Disciplined earnings-driven approach to track financial impact
The Difference: Using Cornerstone for Negotiating Contracts
Contract VaultTM

proprietary information on thousands of industry price points
Executive level negotiators with years of banking and industry experience
Expertise negotiating contracts for core, item processing, online/mobile banking, card processing, branding, telecom, ATM/ITM, trust, HRIS
Reputation and access to vendor executives at Visa, Mastercard, Fiserv, FIS, JHA, Vantiv, PSCU, NYCE, and Q2 to name just a few
Our Contract Negotiation Results
Over 80% of our clients have used us for multiple negotiations after going through our process
We protect your relationship with your vendor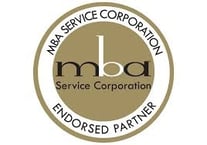 Ready to speak with One of Cornerstone's Contract Negotiation Advisors?
Managing a technology vendor contract negotiation is not your day job. Allow Cornerstone to tackle time-consuming tasks required throughout a contract negotiation so you can focus your efforts on what matters most: serving your customers and members.
Contact an Advisor