Cornerstone Podcasts
Stay up-to-date on all things from fintech to financial institutions to the latest industry news and expert views with our engaging podcast series.
Expert Opinions and Research on All Things Banking and Fintech
Welcome to Cornerstone's podcasts, where we bring you the latest in banking, finance, and fintech. Tune in for guest views, expert opinions, and deep dives into trending topics. From blockchain and digital currencies to regulatory compliance and customer experience, we cover a wide range of topics that keep you "in the know." Subscribe to stay up-to-date and informed!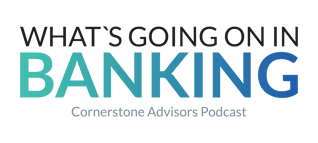 What's Going On In Banking brings you the latest insights and commentary from industry leaders breaking news as it happens. Host Ron Shevlin is the Chief Research Officer for Cornerstone Advisors, Forbes Contributor, and author of the "What's Going On In Banking" Annual Report.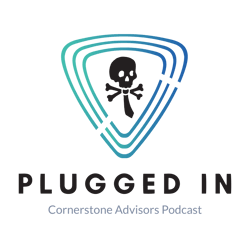 Plugged In brings you a raw, honest take on all things in the banking industry. That means you aren't going to get some buzzword-filled, cliche podcast – you're getting an unfiltered look into topics in the financial world no one else is talking about. Your hosts, Al Dominick and Steve Williams will talk to top players in the industry about what matters now, and what will shape the future.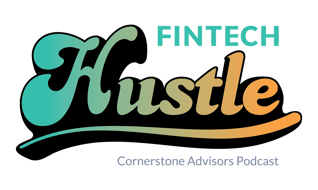 Join host Sam Kilmer, fintech advisor, in unscripted conversations with top fintech industry leaders. No planned corporate talking points, no scripts, and no pitches. Just useful advice and insights. To keep it lively, Sam often brings co-hosts like author/researcher Ron Shevlin, former American Banker editor Mary Wisniewski, and former Bank Director/FinXtech CEO Al Dominick.