Technology Assessments & Technology Plans
Independent reviews of where you are and collaborative guidance on how to get to where you want to be.
Technology Assessments & Technology Plans
As customers demand best-in-class technology, your technology expense has become your second largest non-interest expense, and the number of vendors you have to manage has nearly tripled in the last decade. Your IT delivery model has changed as application ownership has morphed outside of the IT department and you struggle to find experienced staff. And you now have examiners or auditors in your shop two to three times a year looking to see if you've complied with 18 inches of FFIEC guidance.
It's easy to miss the forest for the trees. We get it. We've been there, too. Perhaps it's time to do something about that.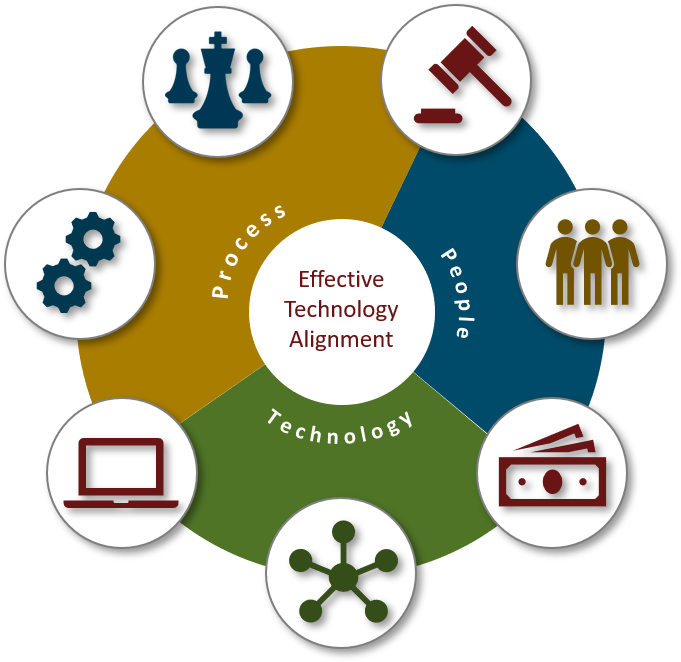 Technology Assessments
Our modular TechMap™ technology assessment provides an independent bank or credit union technology assessment across seven technology focus areas.
Strategic Technology Plans
Building on the results of TechMap™, we help build a strategic technology plan that prioritizes technology projects based on your strategic business plan.
Technology Spending & Staffing Benchmarks
Benchmarks to compare you to peers, project future spending and staffing levels and justify your technology budgets, etc.
Business Analytics Services
We can help you achieve smarter outcomes through the creation and assessment of your information management programs and the selection and implementation of analytics systems and processes.
So, What Makes Us Different?
Business & Technology
Our proven methodology is strengthened by a team of business strategy and technology professionals that specialize in figuring out how to use technology to support your institution's strategic goals, financial targets, business model, brand, sales and service model, and culture.
Vendor Knowledge
Our in-depth knowledge of the strengths and weaknesses of a wide range of vendor products plus our VendorVault™ and ContractVault™ keeps us grounded on what is possible and what investments cost. No theoretical here.
Technology Spending & Staffing Benchmark
Our proprietary technology spending and staffing database of mid-sized banks and credit unions allow us to create a customized Technology Scorecard® of how your technology spending and staffing compare to peers.
Learn More About Our Process and Get a Custom Quote
Schedule a time to talk with one of our Technology Planning Consultants or, if you're ready, request a custom pricing proposal.
Contact Us Now