Testimonials
Cornerstone Advisors has helped hundreds of banks & credit unions over the years.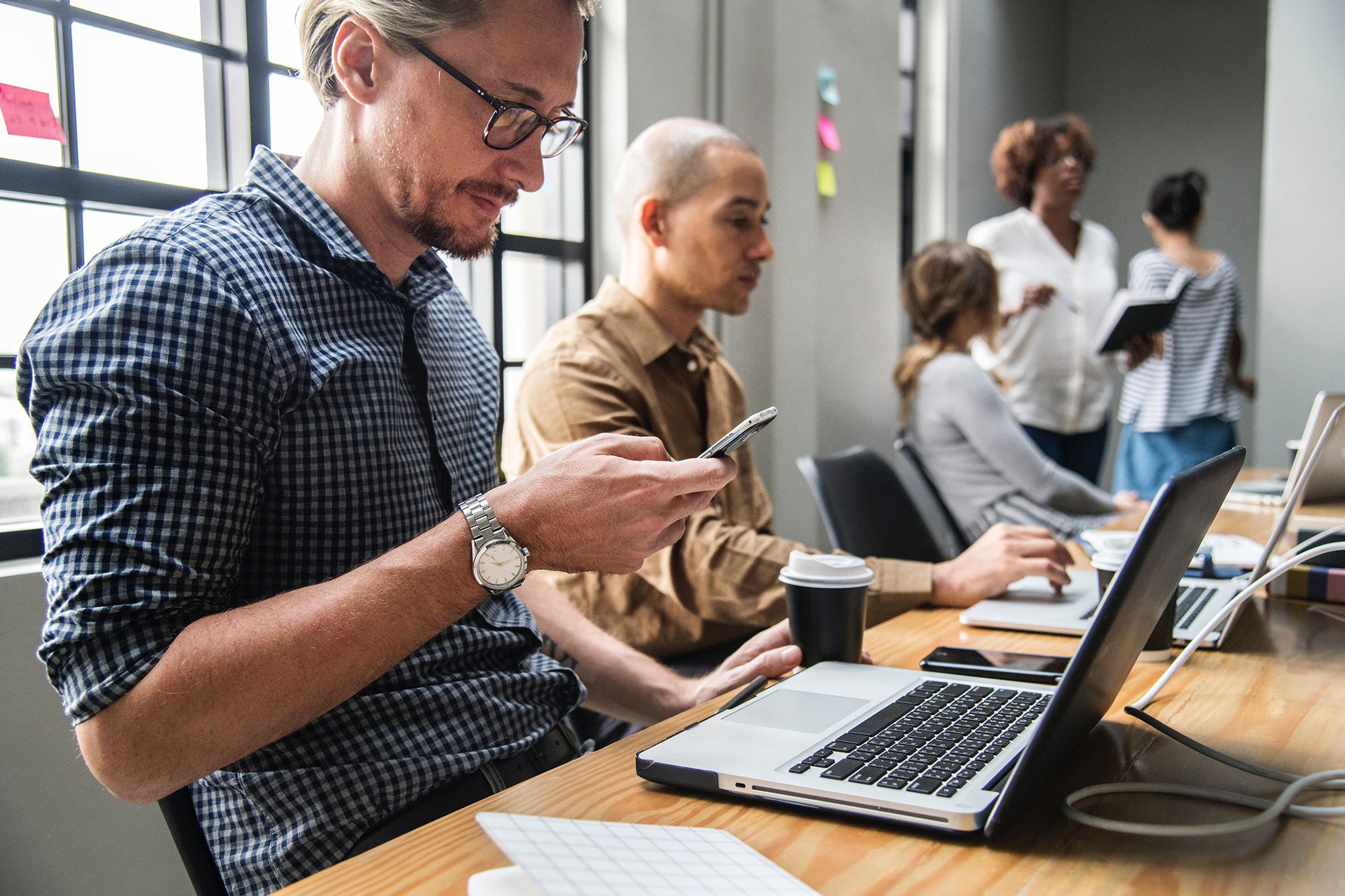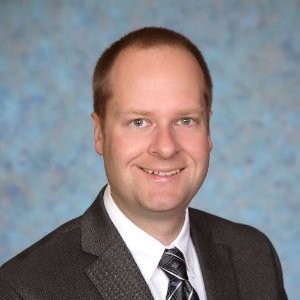 SESLOC Federal Credit Union

"Cornerstone has helped us with some significant new and renewed vendor relationships in card processing, core processing, and digital banking. Their knowledge of the marketplace and their expertise in contract negotiation were quite valuable in helping us make informed decisions. It was a pleasure to work with Cornerstone's consultants and we are very happy with their work!"
SVP/Chief Information Officer / SESLOC Federal Credit Union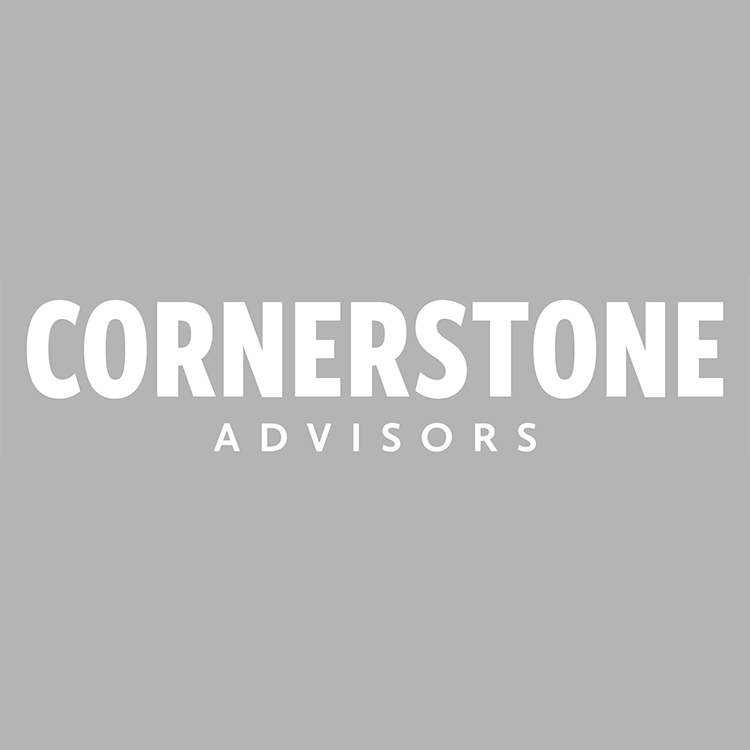 IH Credit Union

"IH Credit Union partnered with Cornerstone Advisors for assistance in negotiating our new contracts for both core system and digital.

We had a tremendous experience working with Cornerstone and Laurie Venzon in particular. The contract negotiation process was handled in a most efficient and professional manner and by using Cornerstone we saved several hundred thousand dollars off from the initial proposals.

Any credit union considering a conversion or contract negotiation would be wise to consider Cornerstone as a partner in the process."
CEO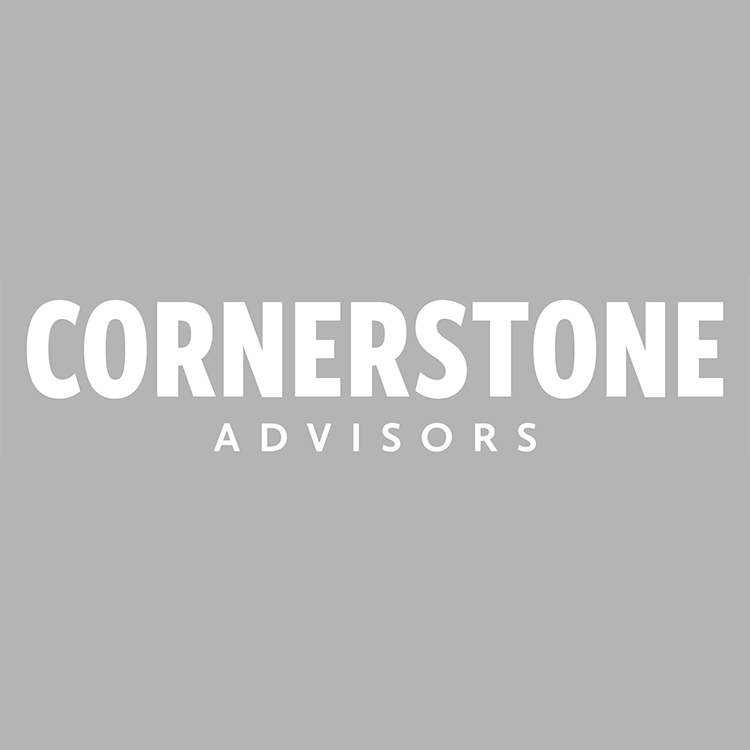 Enterprise Bank

Cornerstone has supported us on a variety of contract negotiation engagements, including with our core provider. The expertise of the Cornerstone team has helped us navigate through inherently confusing contract terms and key decision points and their knowledge of competitive pricing has resulted in savings over time exceeding a million dollars. I am confident we would not have achieved as positive an outcome without their support.

THANK YOU Cornerstone!"
EVP/CFO/ Enterprise Bank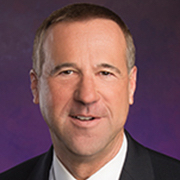 Marine Bank

"I'm generally skeptical of hiring consultants, but decided to give Cornerstone a try to help negotiate a renewal to our core processing contract. Their familiarity with competitive industry pricing and contract language brought sunlight and leverage into what would have been a weak negotiating position. And it paid wonderful dividends!"
CEO / Marine Bank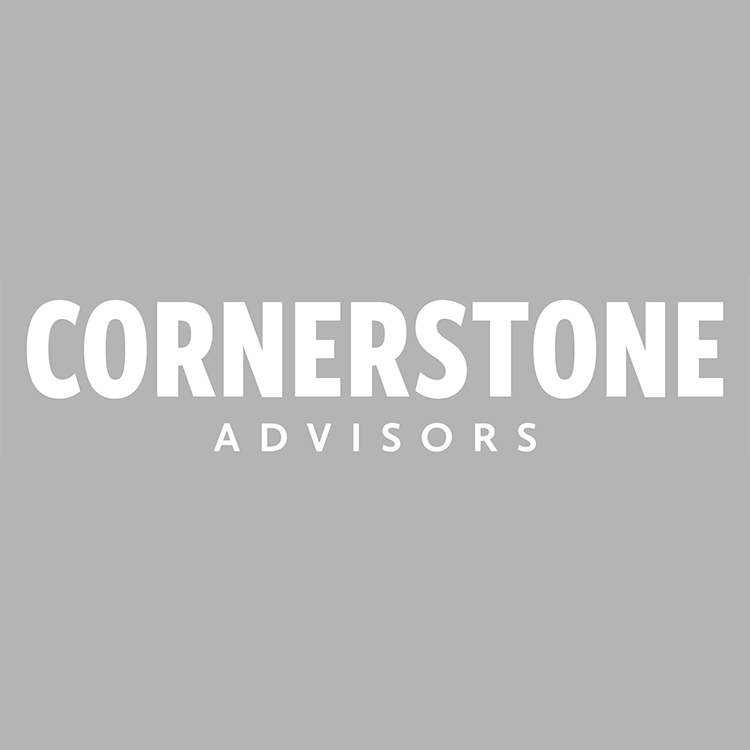 $15B Regional Institution

"I cannot believe the results we achieved in such a short time-frame, and we didn't need to use a scorched-earth approach to negotiate."
CEO
$15B Regional Institution (western U.S.)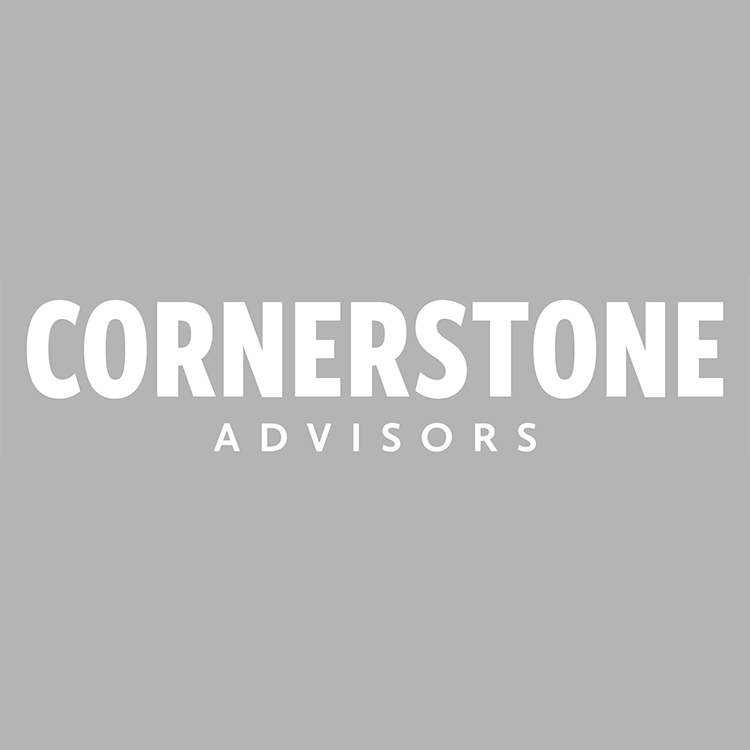 $35B Regional Institution

"Over the last several years we have achieved material short and long-term savings partnering with Cornerstone Advisors. They take on the heavy lifting and boil decision-making down to a simple choice."
EVP
$35B Regional Institution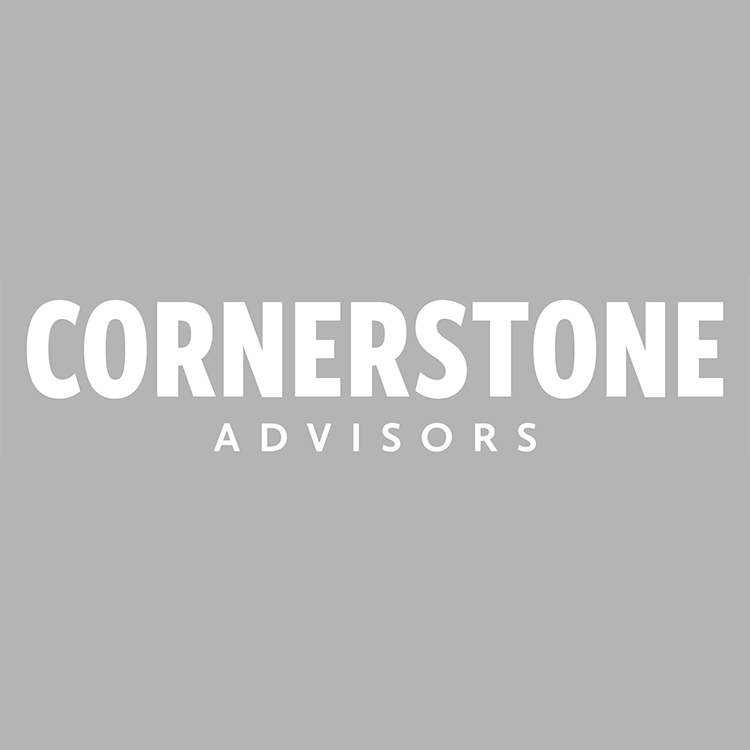 $700M Credit Union

"We've had great experiences with Cornerstone Advisors. Their professional, knowledgeable, and responsive team has given us the tools to enhance vendor and expense management and to execute strategic initiatives more smoothly. We've learned from each engagement and appreciate the unbiased expertise and industry knowledge that Cornerstone brings to the table!"
SVP
$700M Credit Union (southwestern U.S.)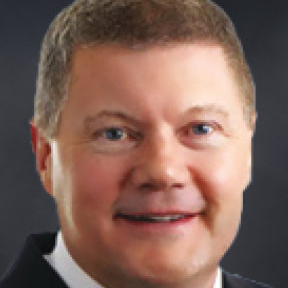 Citizens Bank

"Community banks negotiate and renew our critical vendor contracts with multi-year commitments. Limited information on industry trends and conditions often leave us negotiating against ourselves. Cornerstone provides both industry knowledge and current market conditions which result in significant immediate and direct benefits to our institutions. Their ethical approach with full transparency results in the ultimate win/win for our institutions."
President & CEO / Citizens Bank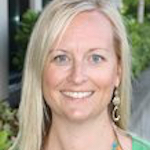 Peoples Bank of Washington

"We recently tasked Cornerstone Advisors with a very tight turn on a contract negotiation. They were all hands on deck and were extremely timely in their research, presentation preparation and delivery request to our vendor. They did the heavy lifting for us and we came along for support. We are so pleased with the outcome of this negotiation. I would highly recommend Cornerstone Advisors."
SVP/Director of Mortgage Lending / Peoples Bank of Washington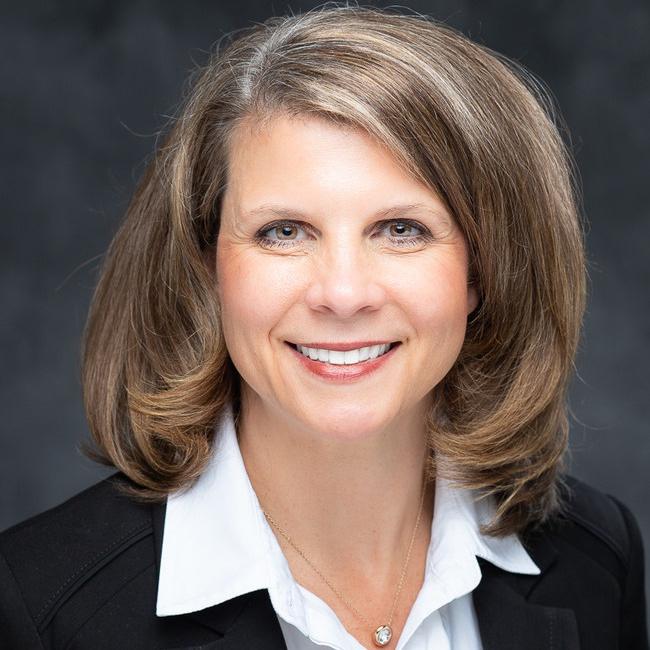 South State Bank

"We contacted Cornerstone Advisors following a merger of equals (MoE) announcement. It was critical to go through an expedited core selection and find synergies that aligned with the MoE related to our top vendors. Cornerstone was immediately available and delivered the results we were looking to achieve."
COO / South State Bank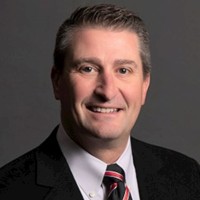 First Merchants Corporation

"The Cornerstone Advisors team is both knowledgeable and professional. They helped us save several million dollars on a key long term vendor contract and provided sound advice through our benchmarking initiative."
CEO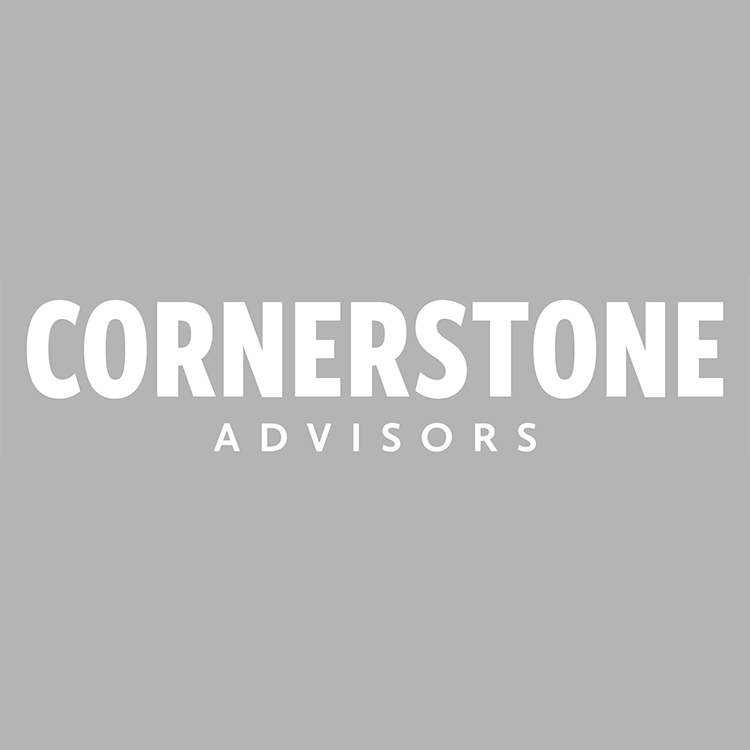 Genesee Regional Bank

"Cornerstone guided us through negotiation of our core contract renewal as well as selection of a new digital banking platform. We realized a significant cost savings over the next several years for our core contract and were able to secure more favorable terms and conditions that aligned with our strategic goals and objectives. Cornerstone's facilitation of our digital selection ensured that we were considering the most relevant and appropriate vendors for our bank and our planned future growth. They assisted us with weighing the options effectively and we are confident in our choice due to their assistance. The experience was fantastic and we would absolutely do it again."
Director of Project Management / Genesee Regional Bank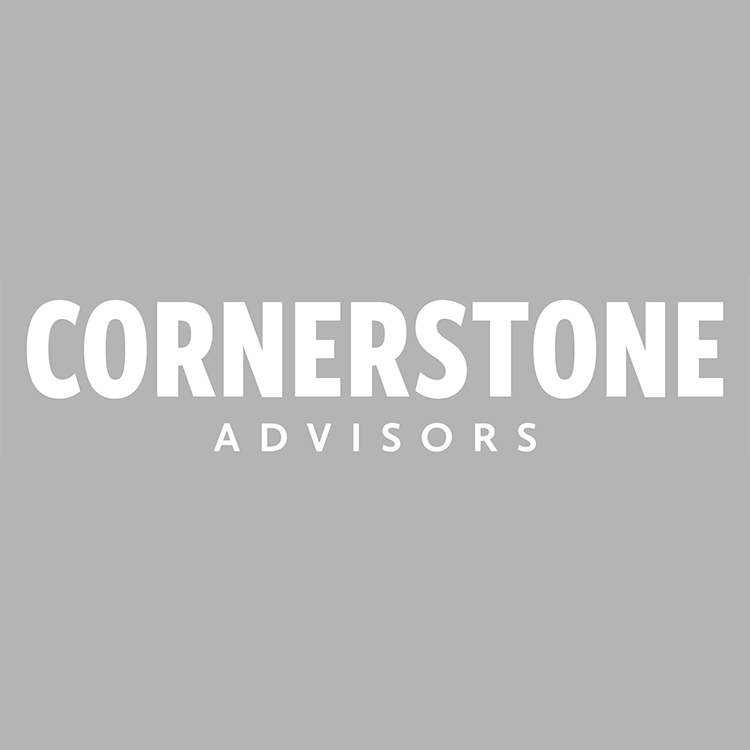 Pioneer Bank

"Cornerstone provided support in selecting a Digital Banking Vendor. They also negotiated several contract renewals including our core. The outcome was better than our expectation, in both price and business terms. The team at Cornerstone is professional, helpful and work endless hours to accomplish deadlines and goals. They made what would normally be a very stressful situation, fun. Highly recommend them."
COO / Pioneer Bank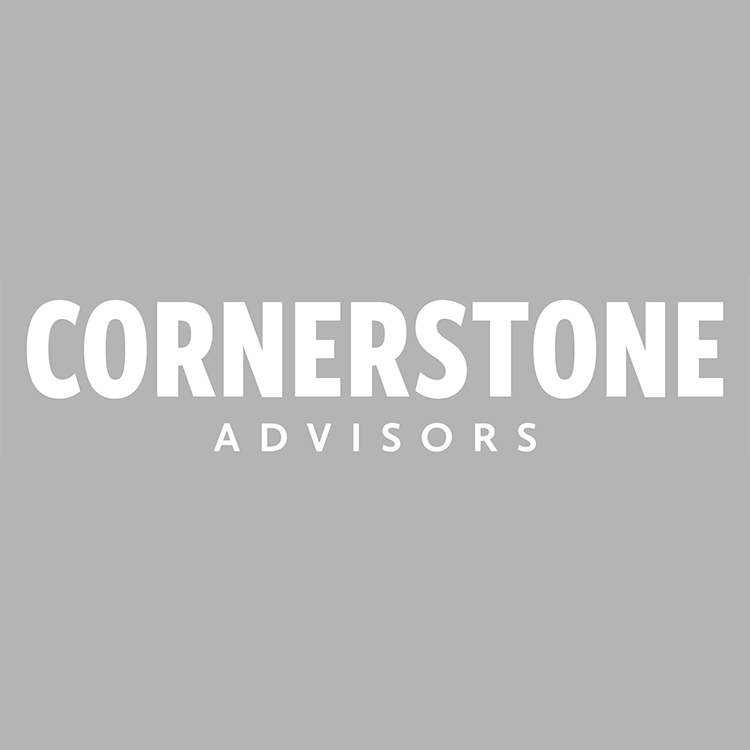 Liberty Savings Bank

"Cornerstone Advisors assisted us in the past with our core contract negotiations, and I have always been pleased with the results. In 2020 we used Cornerstone to help find and negotiate for our Digital Banking systems. Cornerstone was great in helping identify our overall needs, the best vendors to request a proposal from, and negotiate the best contract terms with our vendor of choice. If you're looking to add any services to your financial institution, I strongly urge you to consider Cornerstone. They will help you achieve your goals and become a trusted partner for the future!"
SVP / Liberty Savings Bank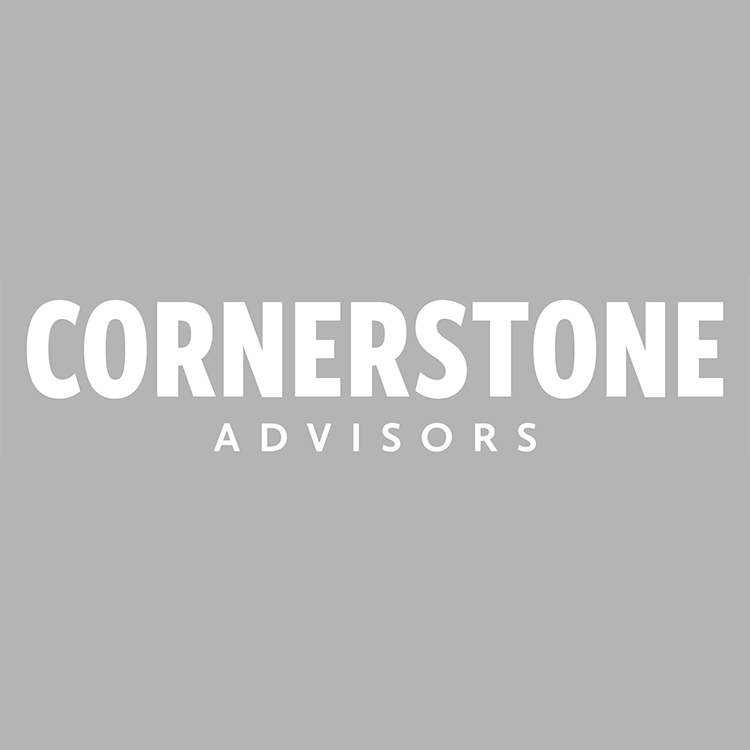 Farmers State Bank

"As the bank's core contract renewal approached, our management team knew that we wanted a trusted advisor to help in the arduous and time-consuming process. We reached out to the Michigan Bankers Association and Jill told us about Cornerstone. We had not used a third party before in these contract negotiations and were unsure as to how the process would evolve. With Cornerstone our expectations were exceeded, and we could not be happier with the results. Our management team worked exclusively with Cornerstone's experts, who did all the negotiating for us. With their expertise we were able to achieve a significant cost savings from our prior contract. Having worked with Cornerstone, we know we will not go into future contract negotiations without them by our side. "
President and CFO / Farmers State Bank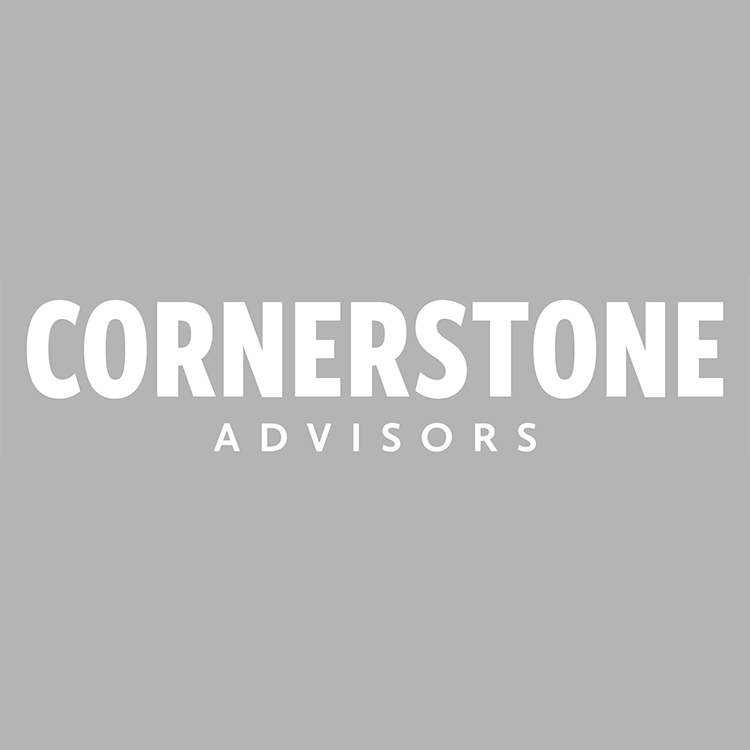 Redwood Credit Union

"Cornerstone Advisors and their exceptional project management staff were critical to helping us complete a large assessment and roadmap for the future of our credit union. It is always a pleasure to work with knowledgable, friendly and efficient staff."
Redwood Credit Union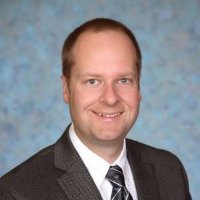 SESLOC Federal Credit Union

"We couldn't have arrived here without Cornerstone Advisors. We're very happy with the work and we definitely got a much better result than we could have on our own. The knowledge and experience in the payments area was very valuable and made this project very smooth."
SVP, CIO / SESLOC Federal Credit Union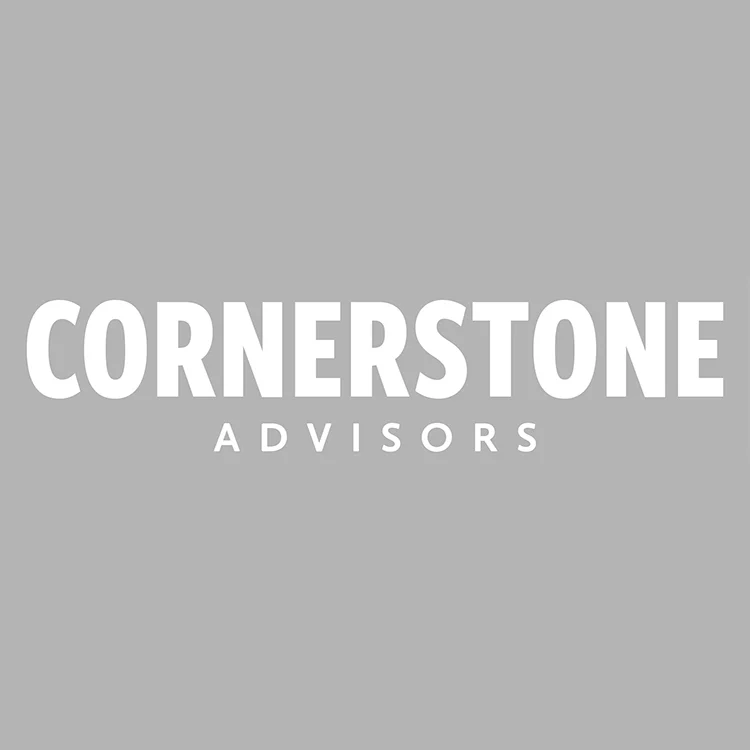 Pittsford Federal Credit Union

"Cornerstone's most recent engagement with PFCU left me with a continuing appreciation for their professionalism, their willingness to focus on what we deemed most important/critical for our organization, and the clear value of their expertise regarding the specifics of the industry."
CEO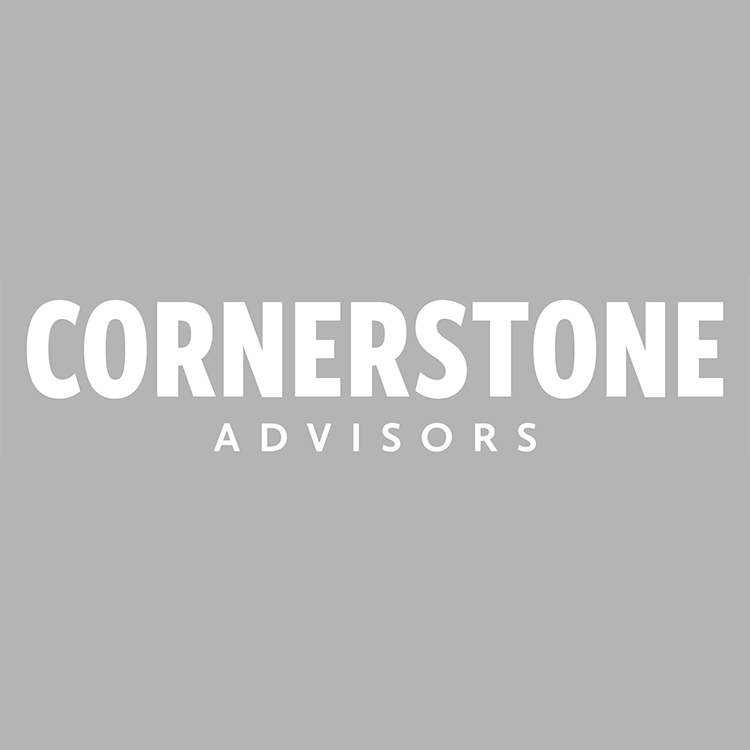 Nicolet National Bank

"Nicolet Bank has worked with the Payments Team at Cornerstone on different engagements the past few years, most recently on our Card Brand Agreement negotiations in 2022. We set out to ensure the next Brand Agreement aligned with Nicolet's overall strategic plan, and could not have had a better experience working with Brandi and Tony throughout the process. We highly encourage other Card Issuers to have a conversation with Cornerstone's Payments Team, you would be amazed at how true the statement "You Don't Know, What You Don't Know" can be in the fast-evolving Payments space."
Pete Gobis
AVP Card Services Manager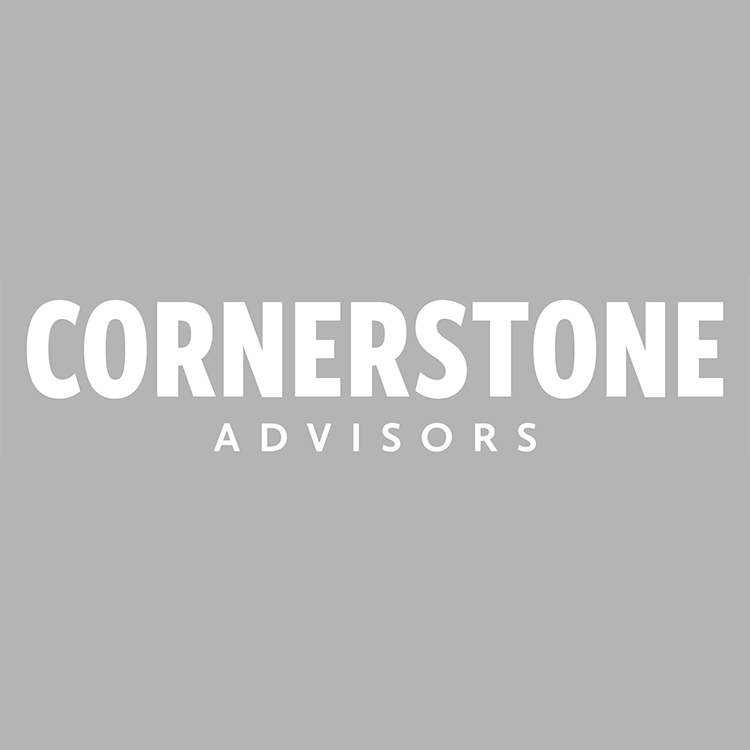 Frontwave Credit Union

"When partnering with Cornerstone Advisors, we thought we knew what we wanted, but it turned out that we learned so much from the team. They spent a lot of time educating us and taking us through the needed steps to align our go-forward digital transformation strategy. We never felt like we were part of the usual "we have a process and template we will fit you into." They got to know us and focused on developing a unique plan to the demands of our lines of business, customers and markets. Going forward, Cornerstone Advisors will be a strong partner to help us achieve our Digital Transformation target outcomes as we execute the recommendations."
EVP and COO / GSB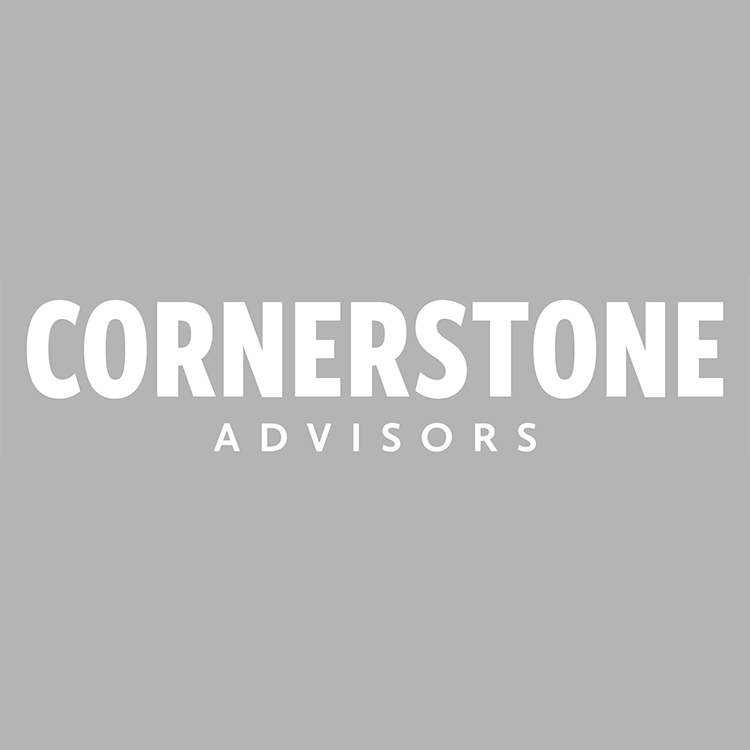 Centris Federal Credit Union

"We engaged with Cornerstone Advisors to carry out an assessment of our Contact Center. We had a vision for our contact center, however we needed a clear cut strategy to get us to the finish line. Cornerstone was super easy and delightful to work with. Their recommendations have transformed the way that we do business and we have been able to integrate several of their recommendations which has impacted our member experience positively. We are happy for the continued partnership with Cornerstone and eager to work on the continued improvements and features that support our strategic goals."
Assistant Vice President, Retail Financial Services / Centris Federal Credit Union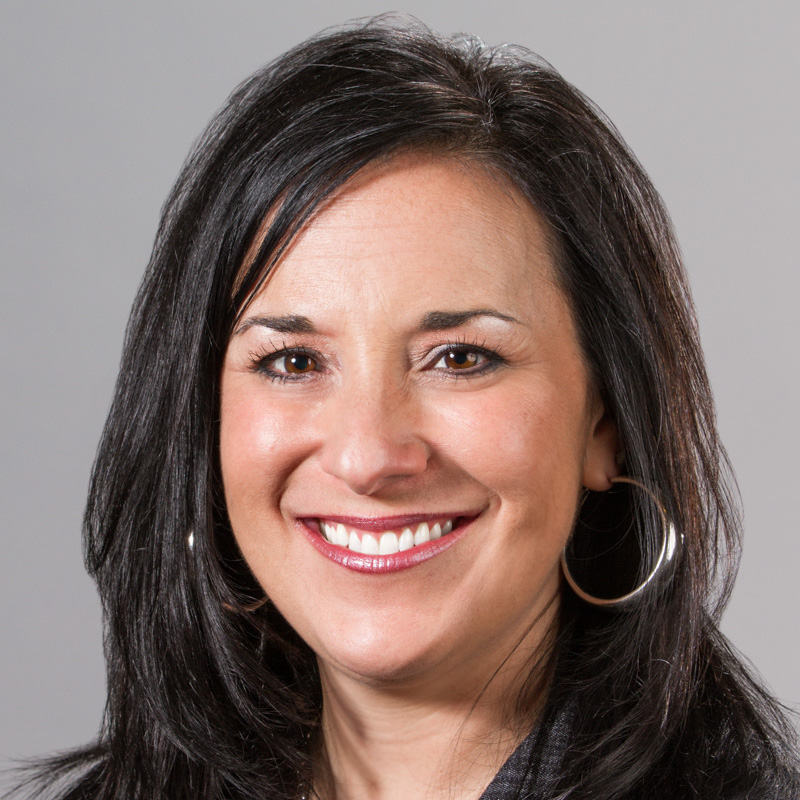 Solarity Credit Union

"Cornerstone was contacted early during the on-set of the COVID-19 pandemic to help us sort out and reset our strategy for the next few years. Steve Williams helped us to engage our Senior Management Team and Board of Directors in strategically considering the opportunities for change that disruption presents. Steve listened well and gave thoughtful feedback. I would recommend Steve Williams to facilitate your financial institutions next strategic planning session."
President & CEO / Solarity Credit Union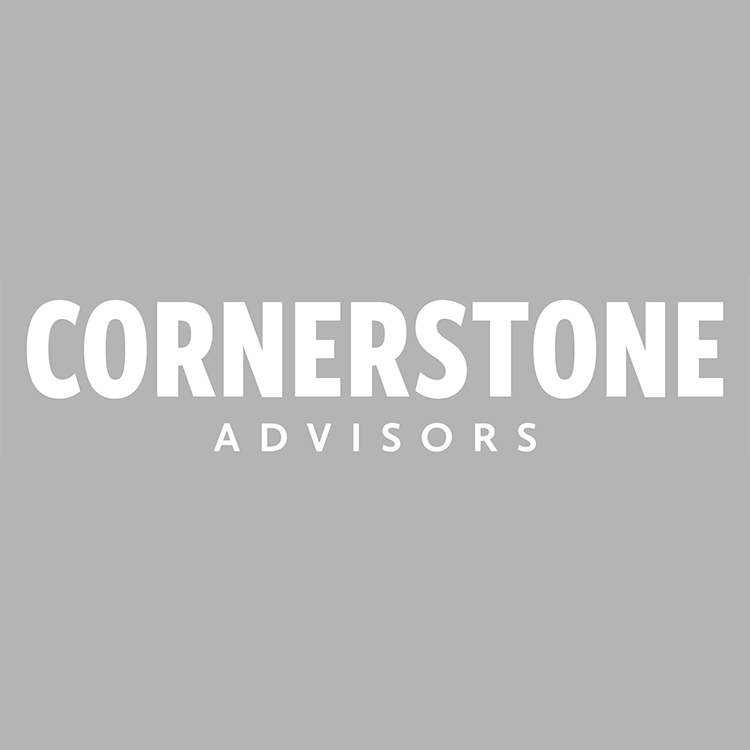 Frontwave Credit Union

"Frontwave Credit Union has engaged Cornerstone Advisors for advice and guidance on a number of highly impactful matters. From the selection of a new card processing vendor and facilitation of three strategic planning sessions to assisting us with the due diligence and construction of a plan to launch business services and lending platform; every engagement was professionally executed. Cornerstone Advisors amply leveraged their expertise, depth of experience and extensive knowledge of the marketplace to help us make innovative and enlightened decisions when crafting a transformative strategic direction and making the shifts necessary to support strategic initiatives. Without a doubt, our engagements with Cornerstone Advisors has helped us select strong business partners, save money and boldly pursue new and exciting strategic objectives."
President and CEO / Frontwave Credit Union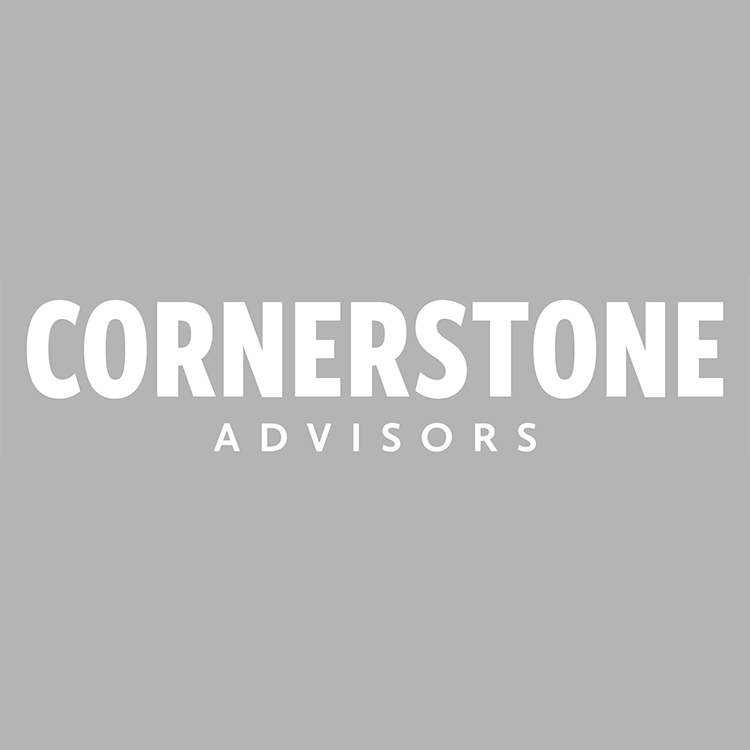 Citizens Business Bank

"We engaged Cornerstone to assist us with our Strategic Planning process. The process directed by Cornerstone allowed us to create a Strategic Plan and Strategic Planning process that will ensure our top decile performance for many years to come."
CEO / Citizens Business Bank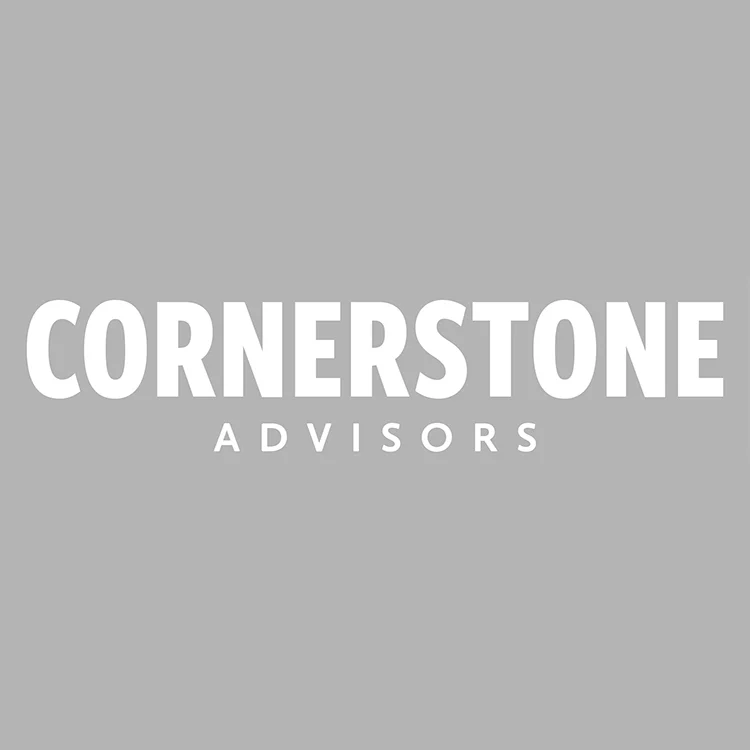 U.S. Eagle Federal Credit Union

"Vincent and the team at Cornerstone Advisors have helped us and our Board transition from primarily tactical discussions to a strategic, proactive organization, aligning our strategic plan to annual business plans and our project efforts. Along the way, our metrics have reflected this growth, moving from .35% ROA to 1.25% in 2021. The guidance has evolved as we have, and your patience in matching the guidance to our level of sophistication has paid off significantly. We could not be more appreciative, and look forward to continuing the journey."
Chief Operation Officer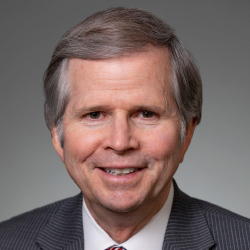 Tinker Federal Credit Union

"Once we reached $1 Billion in assets in 2001, we decided it was time for a more sophisticated strategic planning process. After careful review, we chose to go with Cornerstone Advisors. Since then, we have reached $5 Billion in assets, and our membership has grown from 162,000 to 414,000 members. The strategic plan we have created is a continuous, living and breathing document. It is definitely our road map to our future, and we appreciate the guidance we get from Cornerstone Advisors and our facilitator, Sam Kilmer."
President & CEO / Tinker Federal Credit Union Commonwealth Central Credit Union

"Over the last several years we worked on many projects with Cornerstone Advisors' team. They helped us to find and implement new Online / Mobile banking system, negotiate several contract renewals and review and develop Cloud Preferred strategy. This time we've asked them to help review Digital Growth Strategy for the Credit Union. The Cornerstone team helped us to collect relevant data, analyze it, identify gaps and develop short and long term goals. Together, we've created realistic roadmap to move our Digital Transformation strategy forward. The entire team was extremely helpful and knowledgeable throughout the entire engagement. I would definitely recommend Cornerstone Advisors to my credit union peers for similar projects and look forward to more projects together."
Vice President, Information Technology / Commonwealth Central Credit Union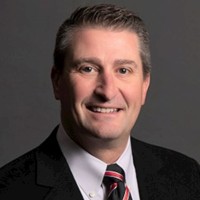 First Merchants Corporation

"Cornerstone facilitated our strategic planning process involving the Board and Senior management team. Through the process, we were able to build enthusiasm and momentum around our revised Mission Statement and operating model. Working with Cornerstone Advisors has been a home run."
Executive Vice President, COO & CFO / First Merchants Corporation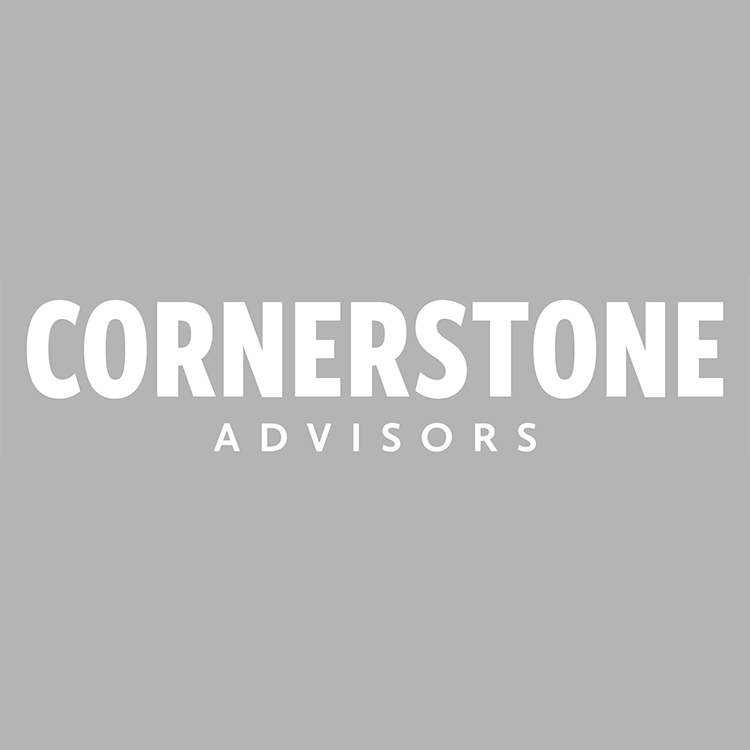 Kirtland Federal Credit Union

"We have been utilizing Cornerstone Advisors for several years in the area of strategic solutions, contract solutions and performance solutions. Ryan has been facilitating the strategic planning sessions for KFCU. His skill set helped us achieve consensus on our overall arching strategy to evolve the credit union into the future. Ryan is a strategic partner and continuous to follow up with us on our progress toward our initiatives."
Sharlene East
EVP / Kirtland Federal Credit Union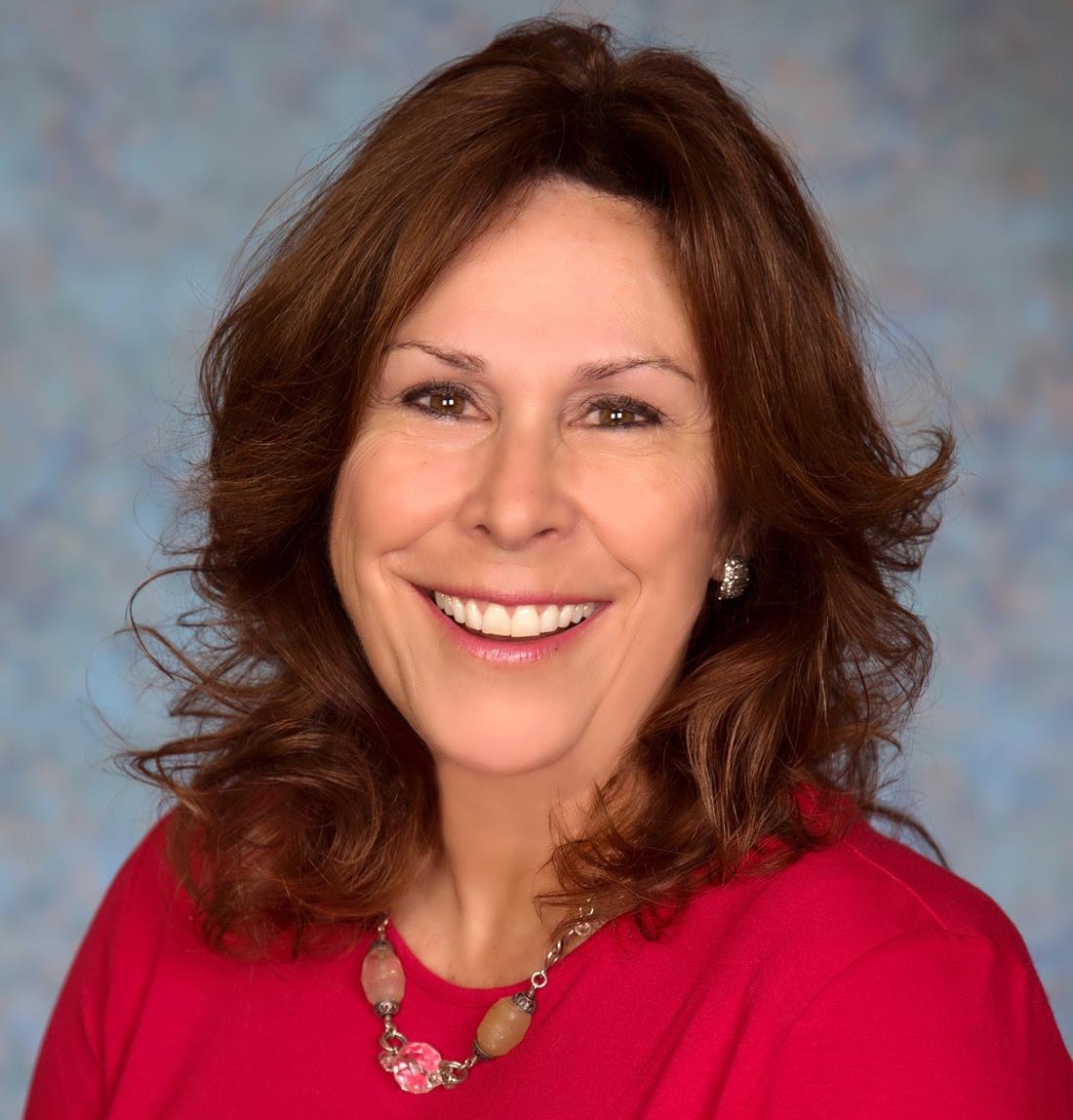 SESLOC Federal Credit Union

"Ryan did an outstanding job with the preparation and facilitation of our Board Planning retreat. His personal industry knowledge is deep and added so much to the perspective in our discussions. His pace moved quickly and we covered a lot, but no one felt rushed. Both board and senior management agreed that we had never had such good group engagement and discussion in prior retreats; several board members who work in other industries said this was the best professional session they had ever attended. Ryan and the Cornerstone team provided the final 5-year Plan output in a professional format that offers a great framework for sharing our strategy clearly with the rest of team."
Geri LaChance
President & CEO / SESLOC Federal Credit Union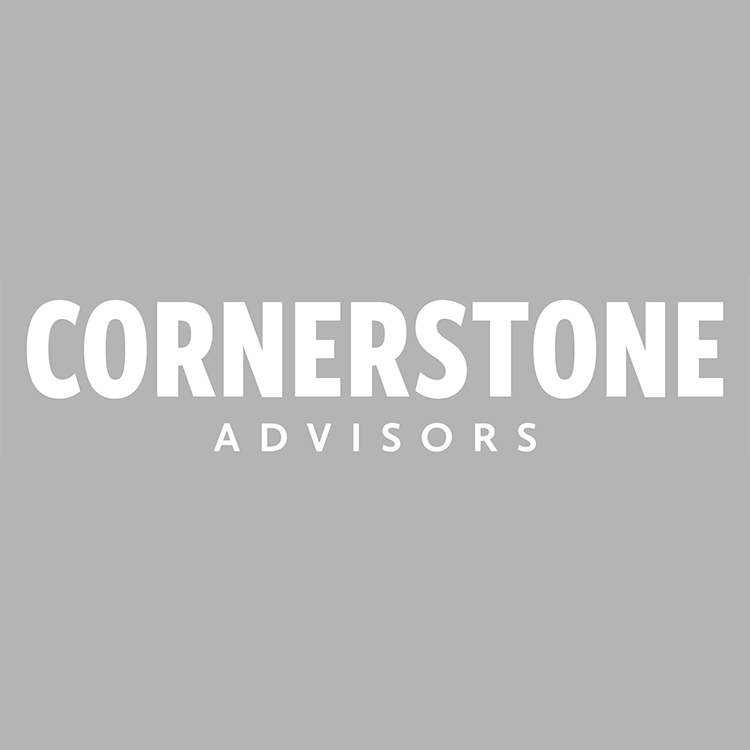 Anonymous

"Selecting a new Mortgage Loan Operating System for a Credit Union our size was a daunting task and we couldn't afford to 'miss' on this selection. Cornerstone Advisors provided the landscape of offerings and relevant metrics to help lead our decision making process. Cornerstone was abundantly proficient in helping define the overall scope of the project and aligning the affiliated vendors to our newly selected LOS as well. Finally, their assistance in the negotiations of our new system was paramount in the comprehensive fit for our organization"
Anonymous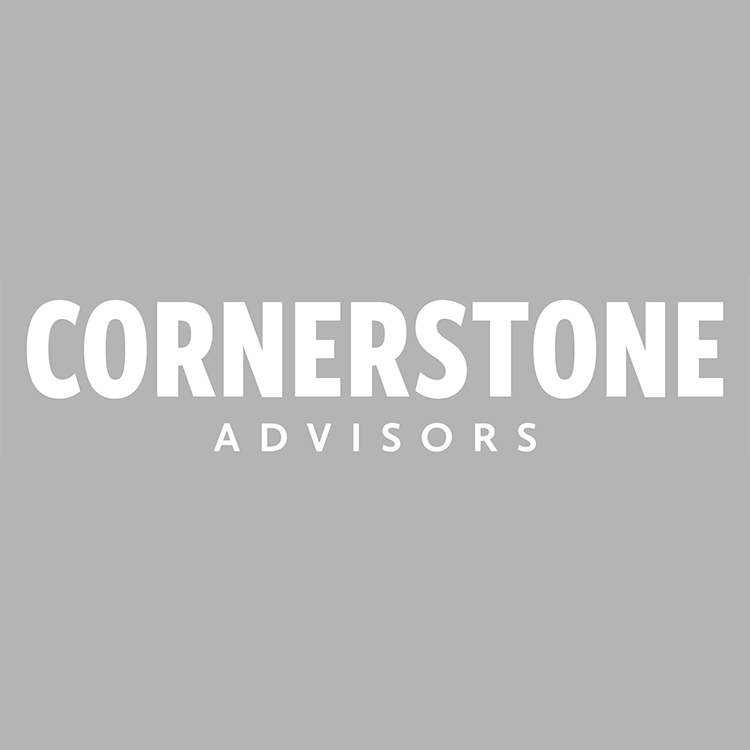 Fidelity Bank

"Fidelity Bank views Cornerstone's collaborative approach as a differentiator. In all of our engagements, it feels like we're getting an extension of our team rather than working with third-party consultants. We recently partnered with Cornerstone to develop a Digital Strategic Marketing and Sales Roadmap, and we came away confident that Cornerstone's recommendations will help us execute on our goals more effectively and boost our digital UX performance to the next level."
Joann Marsili
SVP, Marketing and Digital Sales / Fidelity Bank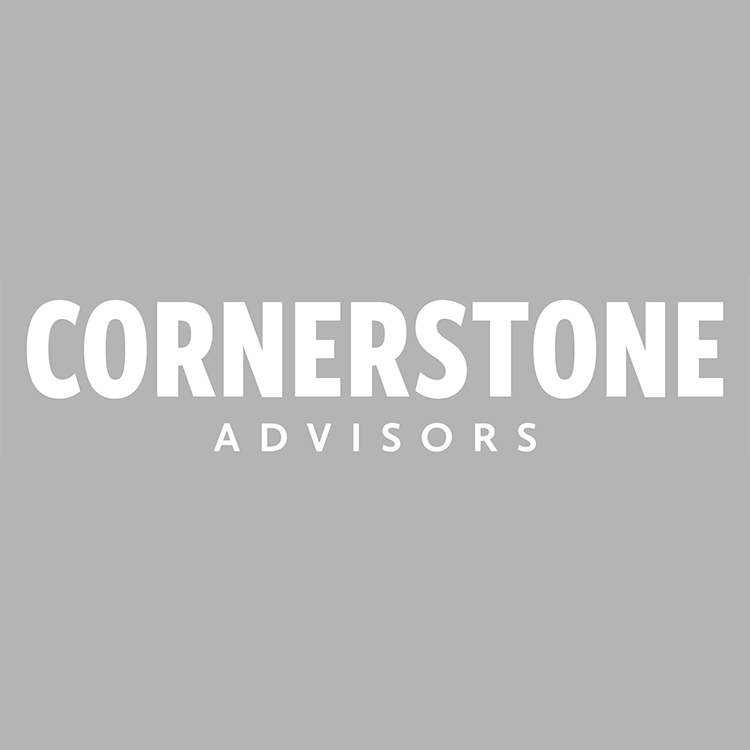 Elevations Credit Union

"Every year we budget for third party advisor services and Cornerstone Advisors has been our 'go to' for years. We don't always know when we will need their expertise, but inevitably we call on them multiple times throughout the year. We appreciate that they are very responsive and always come through for us."
Pete DuPré
Chief Information Officer / Elevations Credit Union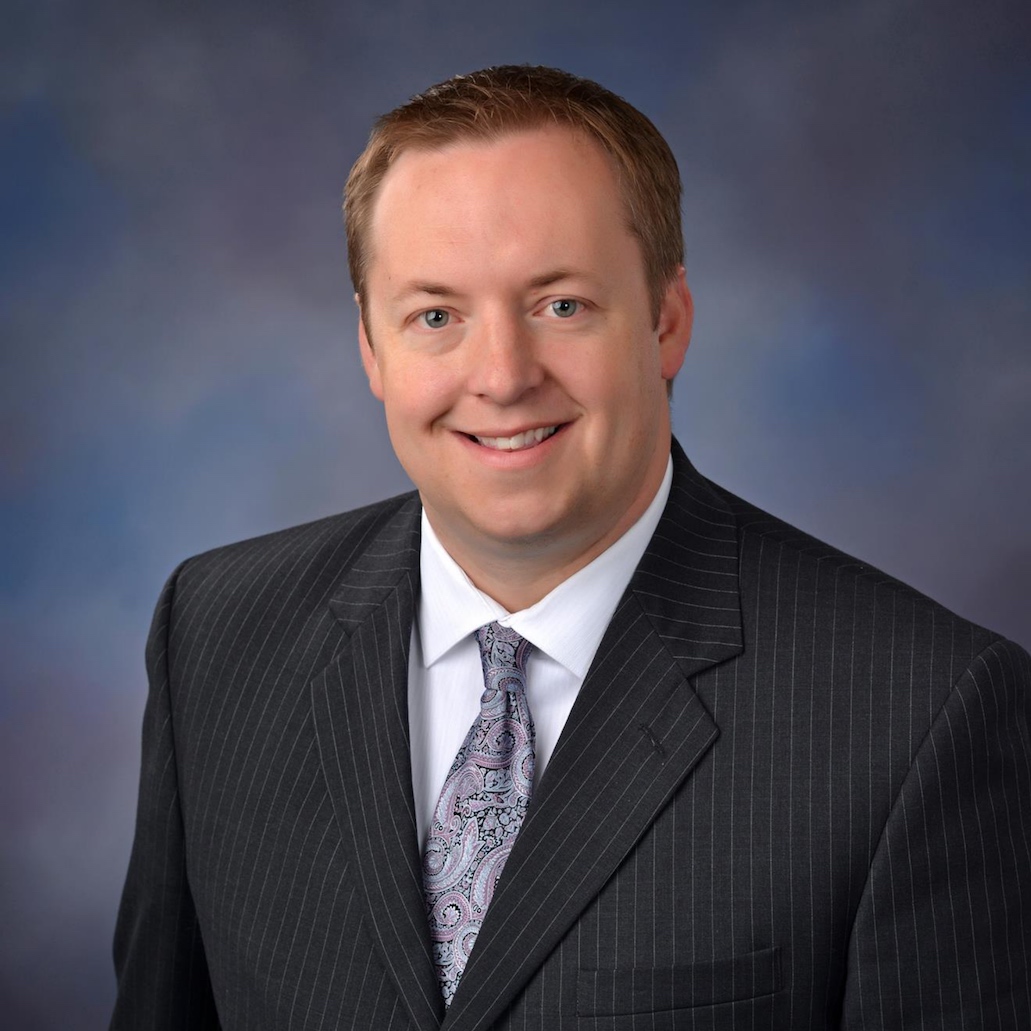 TwinStar Credit Union

"Working with Vincent on our strategic planning was invaluable for our team. He brought a strong knowledge of the considerations that our credit union must face, and was able to help us distill something complex into a clear, meaningful set of strategic intentions. Having Vincent facilitate this discussion brought validity and expertise that is hard to gain with all insiders, and for that we were extremely appreciative."
Scott Daukas
Chief Strategy Officer / TwinStar Credit Union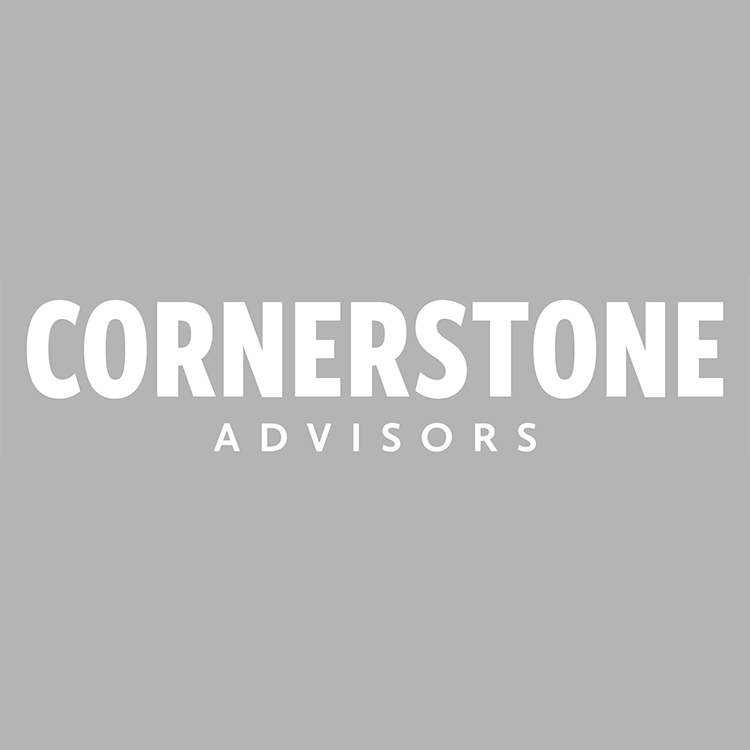 First Bank

"Cornerstone Advisors has been a valued advisor for First Bank through numerous strategic initiatives. Most recently Cornerstone partnered with us to help the bank streamline our commercial underwriting processes. With a carefully planned agenda, Cornerstone's expert facilitator kept the two-day meeting on track and ultimately delivered an impactful meeting for bank stakeholders."
John Montgomery
Chief Credit Officer / First Bank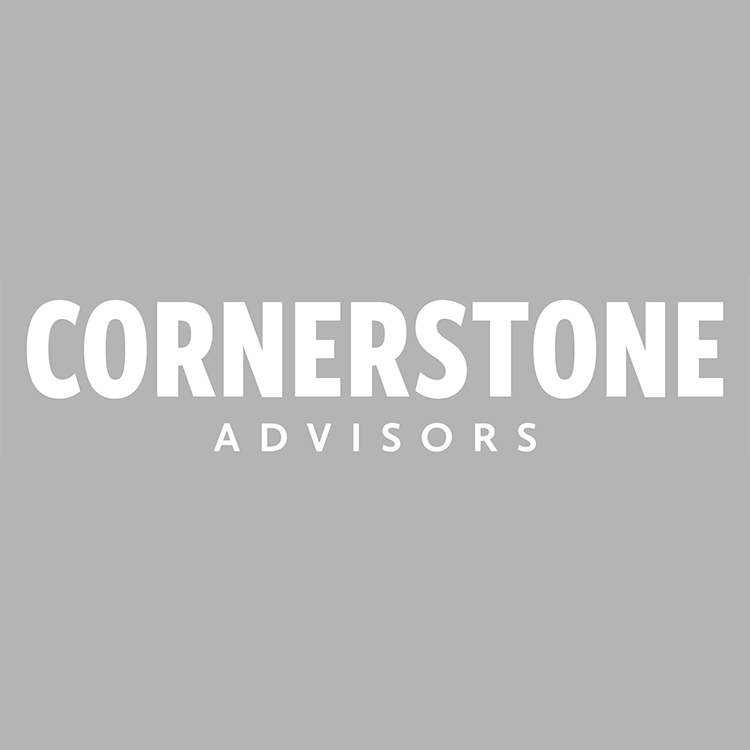 Patelco Credit Union

"Steve Williams of Cornerstone has facilitated Patelco's Strategic Planning Session for the last 5 years; He is always very well prepared, knows our Board, credit union history and focused on what we are trying to accomplish for the future. Steve is smart, articulate, extremely knowledgeable on the financial services industry, funny and can rap with the best of them."
Anita Macias
Special Assistant to President/CEO / Patelco Credit Union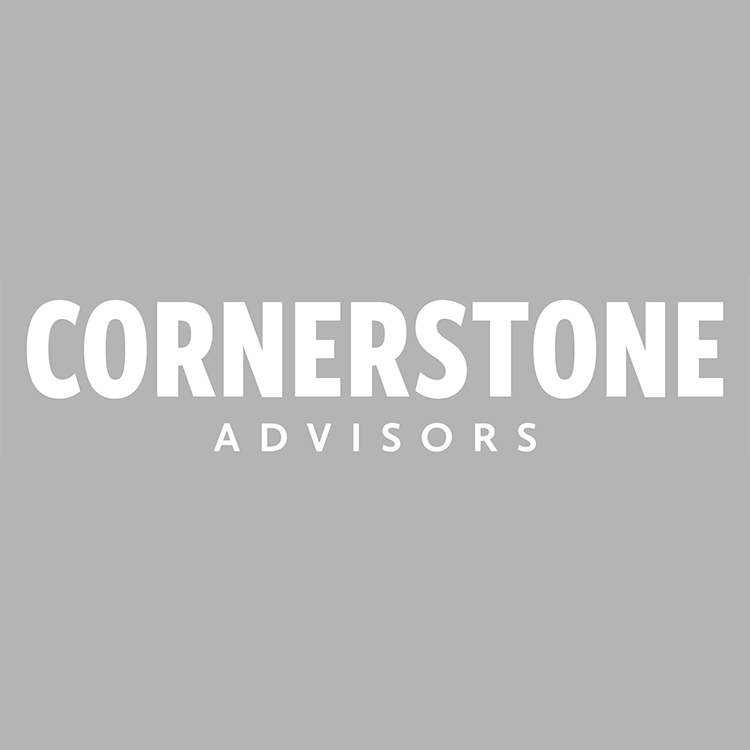 TruWest Credit Union

"TruWest Credit Union was looking for an accelerated, High-Performance Roadmap to benchmark our entire credit union, and Cornerstone Advisors delivered! Cornerstone's energetic team worked tirelessly with us to identify more than $4 million in combined expense reduction and revenue opportunities. Cornerstone worked with both credit union management and staff to understand our processes and systems before applying their expertise and industry best practices. Their recommendations not only made sense, they showed us how to look at our credit union with eyes wide open for future opportunities."
Chris Kearney
SVO & CIO / TruWest Credit Union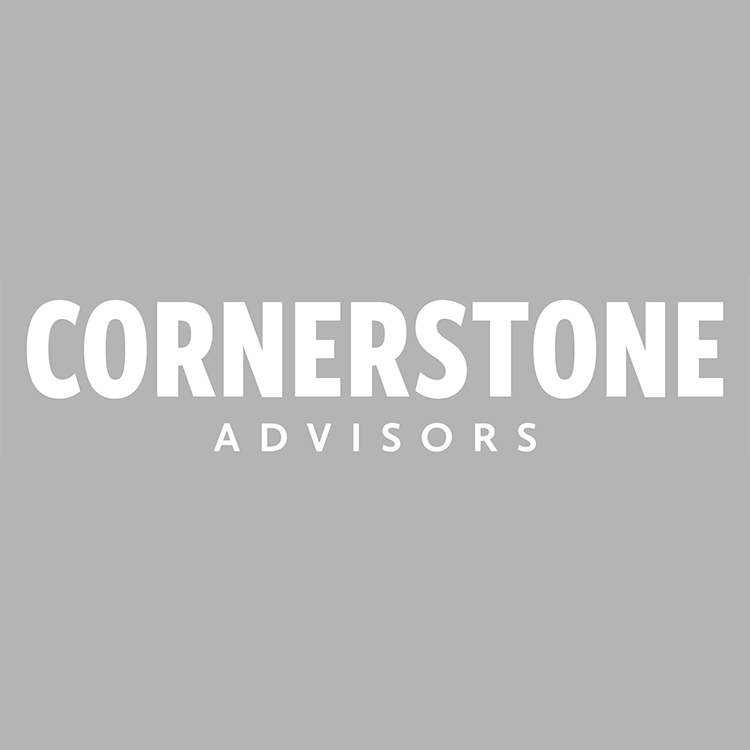 Citizens Community Credit Union

"Citizens Community Credit Union engaged Cornerstone Advisors to assist us in developing a meaningful strategic plan that would firmly position us to offer the best possible service to our members. The Cornerstone facilitator was knowledgeable about the CU's strengths and challenges, and he spoke our language as he worked patiently with the team to set concrete, realistic and measurable goals for a competitive future. We could not be happier."
Dan Scott
Vice President of Operations / Citizens Community Credit Union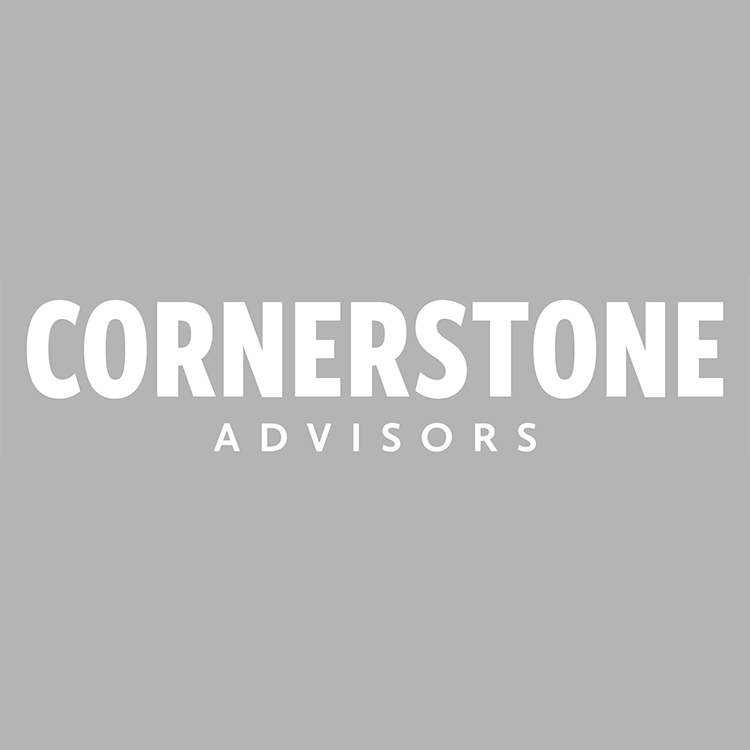 Enterprise Bank

"Enterprise Bank has partnered with Cornerstone Advisors on numerous engagements over the last few years. We are consistently impressed by the Cornerstone team's vendor knowledge and their ability to understand our business needs. Most recently, they delivered measurable results that support our digital transformation journey. Many of us at Enterprise Bank have more than 25 years in the banking industry and have worked with many of the well-known consulting firms. The results we have gained from our Cornerstone partnership has exceeded the value provided by any of the other firms. We are confident that Cornerstone Advisors can deliver on its promise to take us from strategic planning to gritty execution to meet our customer and bank goals."
Bob Scott
SVP, Digital Channels Director / Enterprise Bank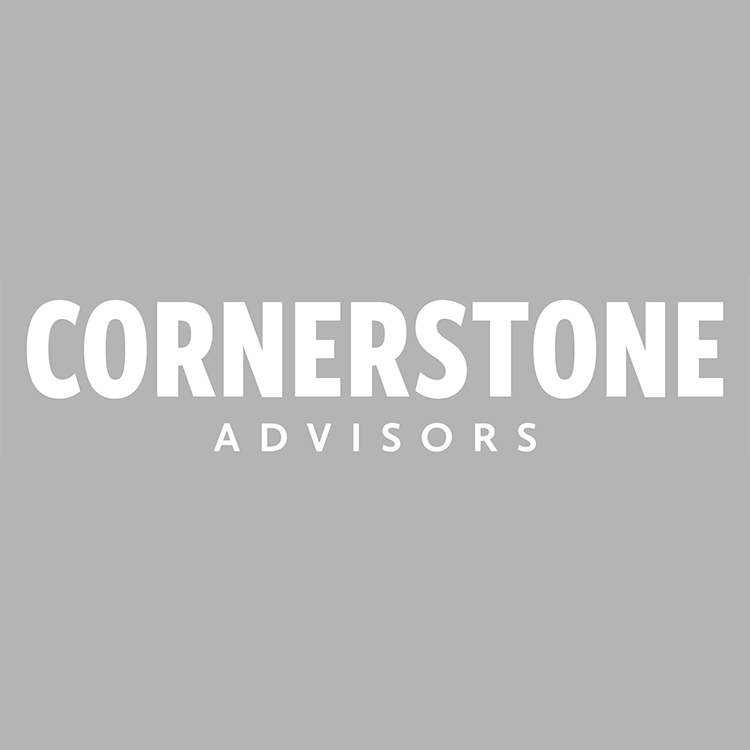 iQ Credit Union

"It is like a breath of fresh air when you engage with a consulting company, and they exceed your expectations. Michael Watkins and the team were amazing! They met deadlines, communications were timely, and Cornerstone was the catalyst for making a very informed decision. We accomplished the project knowing and feeling our decisions were guided and not made for us. Yes, we will use Cornerstone again and will recommend their services to others with confidence."
Ali Migaki
SVP, Retail Delivery / iQ Credit Union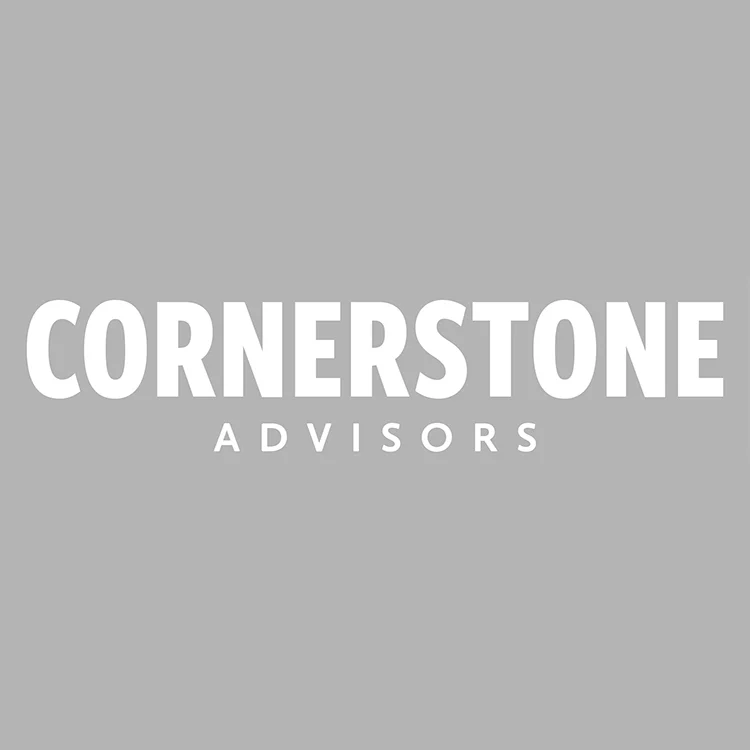 American Savings Bank

Coming out of Covid, we knew we needed to double down and invest in technology. Cornerstone helped us identify key drivers of expense and variances to peers. We got valuable insights into our operating model and reaffirmed our strategic direction. I wish we had worked with Cornerstone sooner.
Dane Teruya
EVP, Chief Financial Officer Elevations Credit Union

We've utilized Cornerstone for roughly 15 years in a variety of roles – strategic planning, merger integration, leading our evaluations and contract negotiations for our most critical vendors (core, digital banking, payments, etc), and participation in their insightful benchmarking processes. We've consistently received sound advice and great market perspective. Cornerstone is blessed to have a strong well-rounded team with proven expertise. They've helped create great value for our membership!
Michael Calcote
Chief Financial Officer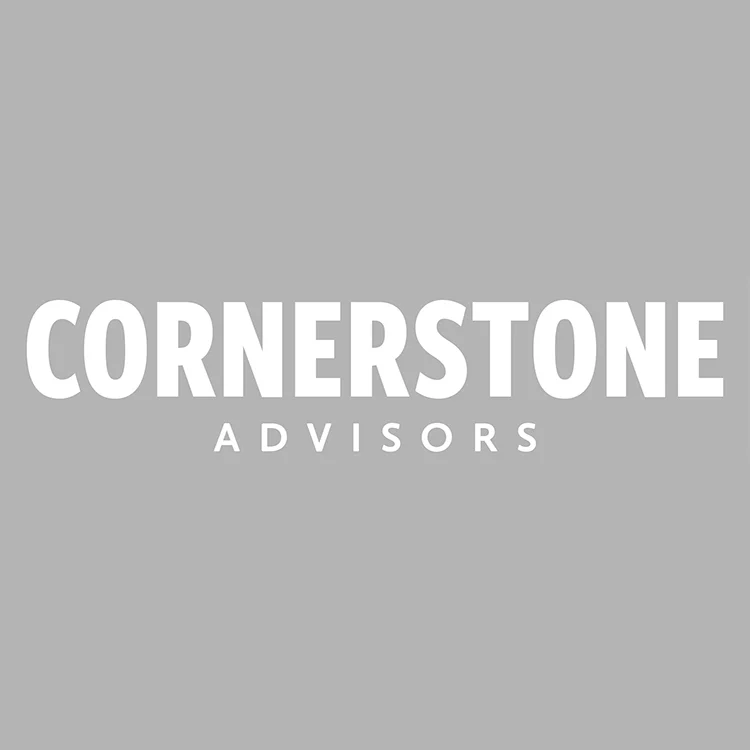 TruWest Credit Union

Cornerstone's staff is knowledgeable and easy to work with. We asked Cornerstone to do a revenue study for us. They delivered an excellent presentation with several action items. Their team has a comprehensive understanding of the credit union landscape.
Mike Ward
SVP/CFO Apiture

Apiture has had several highly successful engagements with Cornerstone in the last two years, including annual brand-awareness research, go-to-market advice, and speaking at events. In each of these areas, the Cornerstone team has gone the extra mile to share actionable insights based on their extensive knowledge of industry dynamics and trends. Each engagement has been top-notch and a lot of fun. We respect the insights and guidance that Sam Kilmer, Ron Shevlin, and others on the Cornerstone team have provided and will continue to consider them go-to partners.
Jane Tague
SVP, Marketing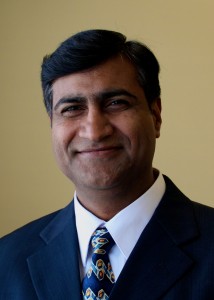 Jax Federal Credit Union

"Cornerstone was hired to conduct the IT Assessment and Strategic Technology Plan of our Credit Union. John Venzon was assigned to this project and though initially it felt intimidating, he made the process very comfortable, always had good questions to ask, shared his experiences, even answered some personal leadership questions and did not mind tackling the tough discussions. The tedious process of who works in what capacity, what %, where are we lacking, how business unit owners and application owners need to work with IT Dept. was an eye opener for many..."

He did praise the things we were doing well or had instituted, albeit never used, and requested them to reinstitute them, which we did right away. Processes on how IT Steering Committee would be responsible for any project moving forward was formalized, and two new roles (PM Coordinator and Business Analyst) were hired in IT Dept., that would be very helpful in the future.

I would strongly recommend - if any CU is looking to reevaluate their IT Dept. and their alignment with the CU's strategic plan, should call them right away.
Chief Information Officer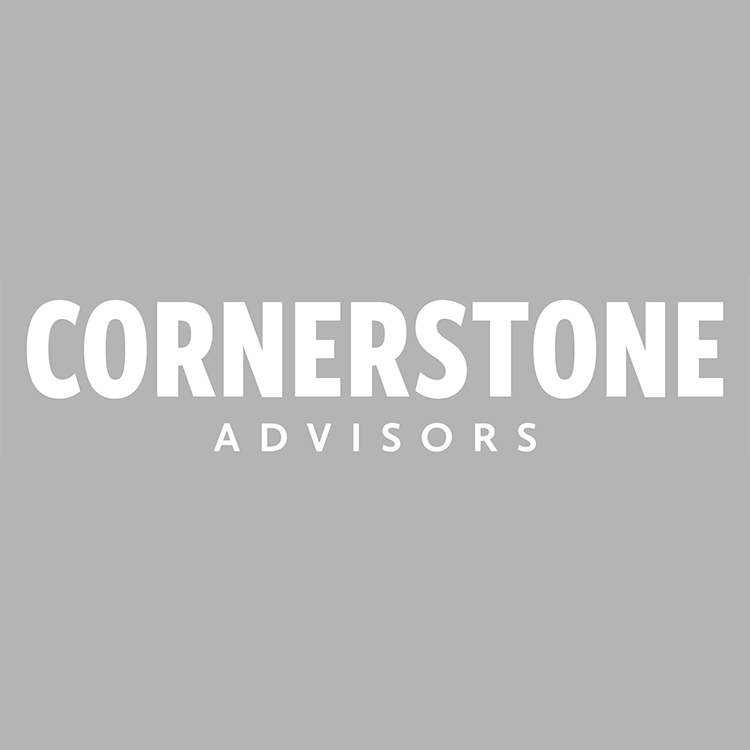 IH Credit Union

"We used Cornerstone for assistance in our core selection. We had been on the same core for almost 40 years so needed expert assistance guiding us through the process. Gary Glenn and the rest of the team at Cornerstone made it an easy process and we were delighted with how the easy it was to make our final decision. We would highly recommend Cornerstone when considering a search for a new core."
CEO LA Financial Credit Union

"We engaged Cornerstone Advisors for assistance with our core conversion in 2022. Elizabeth, our Cornerstone Project Manager, was helpful in providing resources, timelines, acknowledging our milestones, and keeping us on track. She provided structure, feedback, and solutions to issues we encountered along the way. We launched on time, successfully, and with few issues after implementation. Our success is a result of the partnership with Elizabeth and Cornerstone Advisors.
Chief Retail Officer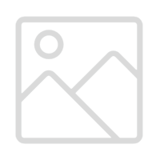 Cedar Point Federal Credit Union

Cornerstone assisted us in performing core and digital banking selections simultaneously. Their entire team was highly knowledgeable and professional and helped throughout each step of the process. Cindi Perno was absolutely fantastic and did a tremendous job tracking our outstanding items up until the contract signing. Her due diligence and industry knowledge helped prevent us from an inevitable misstep in selection and ultimately put us on the path to success. You won't find a more thorough partner elsewhere!
BJ Sievers
CIO