Bold Moves, Smarter Banks: Trailblazing the Future
Join us online for a 30-minute live interactive event featuring Cornerstone's gritty truth-tellers, Steve Williams and Al Dominick
The financial industry is at a crossroads. We are entering a period of change that hasn't been witnessed in 100 years. The DNA of today's bank and credit union operating models is being dramatically disrupted. Consolidation will hit a historic pace. Organizations will find themselves scrambling to differentiate and modernize. Some institutions are already on the journey. But the majority have barely begun to make the shift. What about your bank or credit union?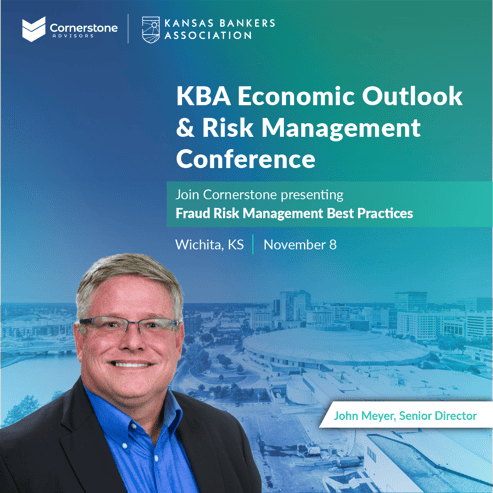 What You'll Learn: The 5 Key Characteristics of a Smarter Bank
In this live event, we'll explore what Cornerstone believes are the top 5 characteristics of the Smarter Bank. We'll share stories from some of today's innovative bank and credit union executives share their thoughts on what they are doing to make the shift.

Hyper Efficient
Groundbreaking efficiency will be the hallmark of the Smarter Bank, driven by a combination of digital self-service, process automation and artificial intelligence.

Differentiated
To compete with non-traditional banks, the Smarter Bank will need to shrug off plain vanilla "sameness" and forge distinct competitive positions and segmented brands.

Fast
Forget annual planning cycles. Banks and credit unions that intend to survive in a technology-first era understand they are in a constant "release" environment and must continually balance structure with "getting stuff out the door fast."

Data-Driven
Smarter banks and credit unions will need to take inspiration from trailblazer organizations that know how to drive value by leveraging data to make better, faster, and more informed decisions.

Opportunistic
Whether it's M&A, talent carve-outs, new market entries, or new lines of business, Smarter Banks will be the ones that know when to move and look for opportunities—particularly when the industry is inward-focused and risk-averse.
Meet the Speakers and Share Your Questions
About Cornerstone Advisors
After more than 20 years in this business, Cornerstone Advisors knows the financial services industry inside and out. We know that when banks and credit unions improve their strategies, technologies, and operations, improved financial performance naturally follows. We live by the philosophy that you can't improve what you don't measure. With laser-focus measurement, financial institutions can develop more meaningful business strategies, make smarter technology decisions, and strategically reengineer critical processes.