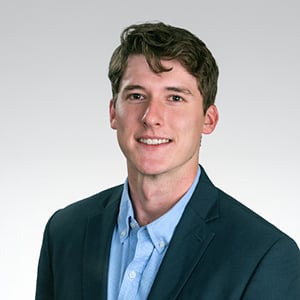 Matthew Mudd
Consultant
Matthew Mudd brings management and asset financing experience to Cornerstone Advisors. As a consultant in Cornerstone's Strategy practice, Matthew is responsible for analyzing industry trends and researching complex financial data to create detailed financial models to support client engagements.
Before joining Cornerstone, Matthew held management positions in marina sales and auction/estate sales.
Matthew holds a bachelor's degree in finance, business management, and entrepreneurship from Western Carolina University in Cullowhee, N.C.
Get in touch with

Matthew