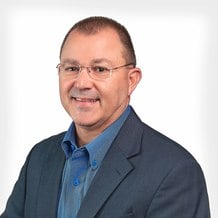 James Davis
Director
James Davis brings over 15 years of experience in the financial services industry with an emphasis on payments, contract negotiations, and card processor conversion support.
As a director in Cornerstone Advisors' Contract Negotiations and Payments practices, it is James' goal to help banks and credit unions improve their financial performance through skillful optimization of their debit and credit card businesses.
James also leads Cornerstone's card conversion business, serving as a subject matter expert when financial institutions convert from one card processor to another. He has successfully facilitated numerous credit and debit card conversions over the last three years, thus assisting the FIs in the difficult and risky conversion process.
Before joining Cornerstone, James served in a wide range of roles from teller to overall branch sales manager, consumer lending, small business lending, and the administration of a 30,000-card portfolio with CoreFirst Bank & Trust. He spent additional time in management roles with UMB Bank.
James has a bachelor's degree in Business Administration from Kansas State University in Manhattan, Kan.
Get in touch with James