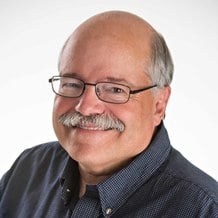 Mike Armbruster
Associate Consultant
Mike Armbruster specializes in contract negotiations, technology, implementations, and conversions at Cornerstone Advisors. Mike's goal at Cornerstone is to help clients execute successful conversions and negotiate effective vendor contracts with competitive pricing.
Before joining Cornerstone, Mike was chief information officer at ESL Federal Credit Union (previously Eastman Savings & Loan). He was also chairman of the Fiserv DNA and Digital Insight client advisory groups.
Mike has been cited in numerous industry periodicals, including Credit Union Times.
He is a graduate of Ohio University in Athens, Ohio.
Get in touch with Mike