Customer Relationship Management
We ensure institutions implement customer relationship management software in a way that adds strategic value with a vendor capable of executing on the vision.
Industry Best Practices
Development of area-specific use cases with best practices implemented in multiple high performing institutions.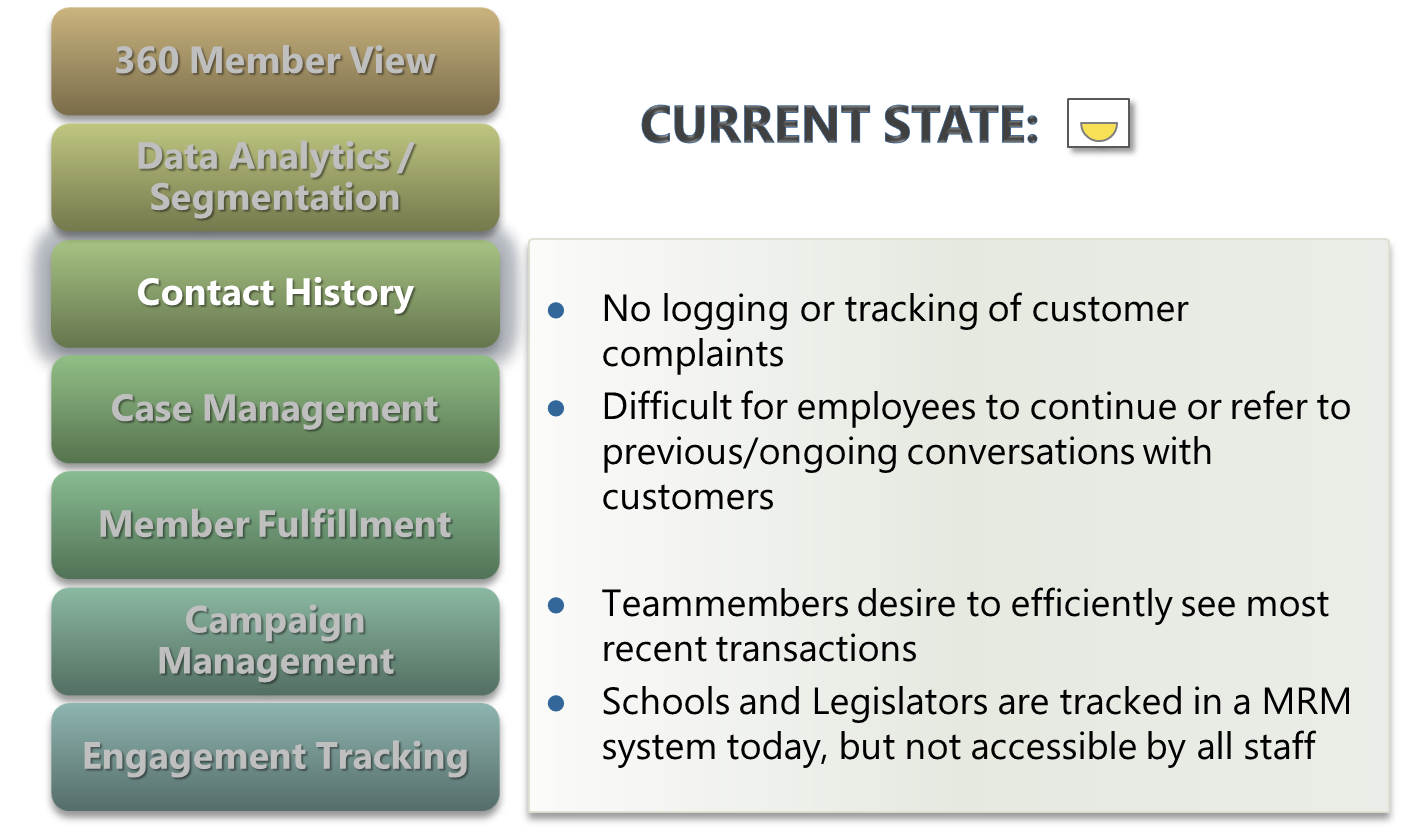 View Larger Image
Technology Expertise
Insights into pros and cons of leading customer relationship vendors for sales, marketing, and enterprise solutions.
Proven Methodology
RFP development, demo facilitation and financial modeling to objectively select the right CRM vendor.
Cultural Adoption
Expertise working with executive management to create organizational changes that support a CRM platform.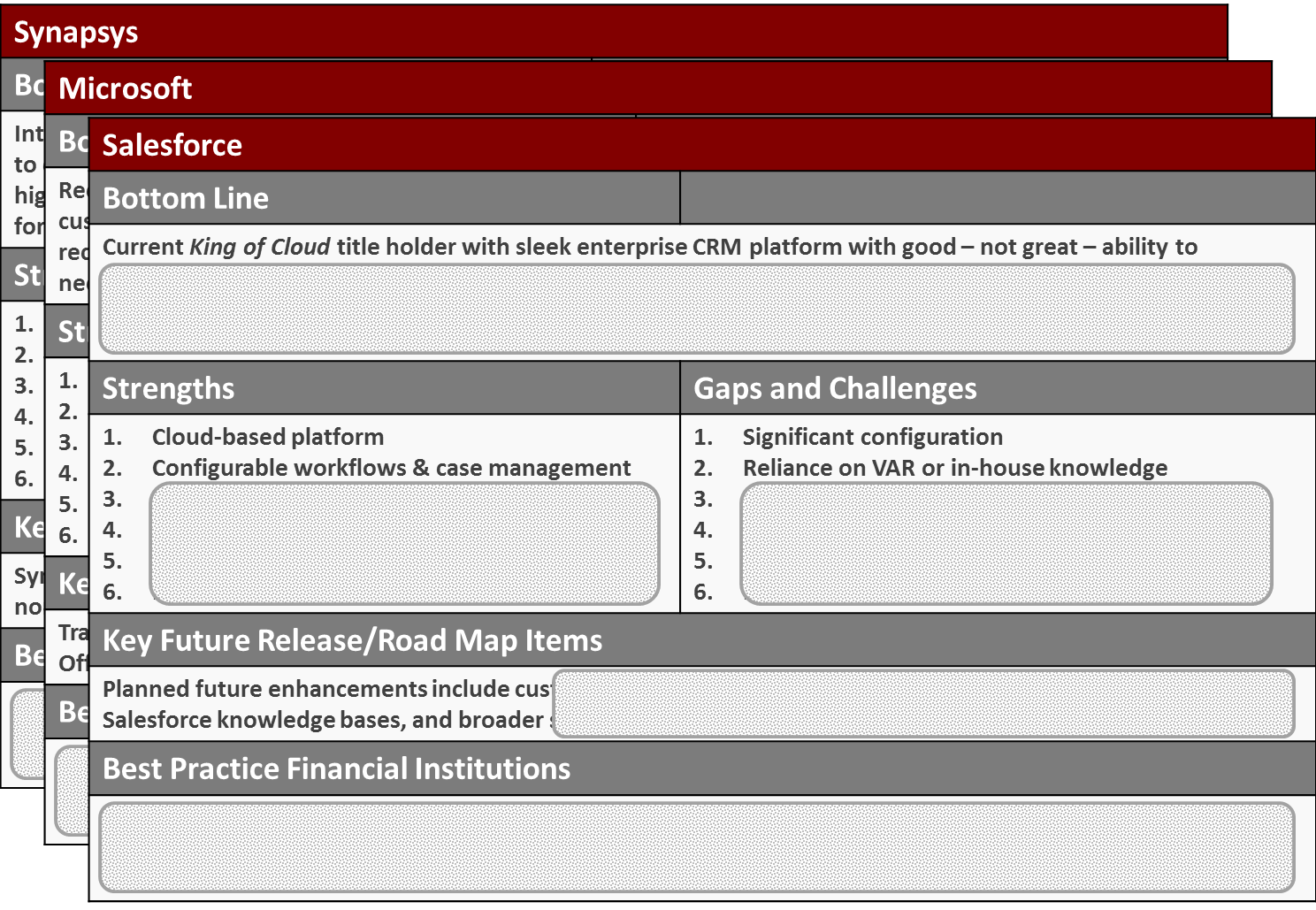 View Larger Image