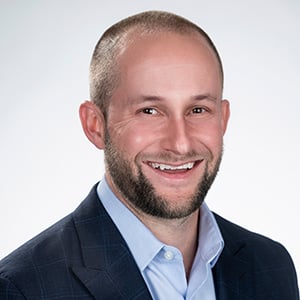 Ryan Brogan
Ryan Brogan specializes in performance improvement and benchmarking at Cornerstone Advisors with a key focus on contact centers and lending. With one eye always on the value of using data to drive competitive business decisions, Ryan shows financial institutions how to outperform their peers with practical strategies aimed at cost reduction, revenue generation, and technology utilization.
Ryan has showcased his expertise as a facilitator at Cornerstone Executive Roundtables and as a presenter at Bank Director's Performance Benchmarking Symposium. He writes for GonzoBanker, Cornerstone's blog; has been published in Independent Banker and CU Management; and has been quoted in a variety of industry publications.
Ryan is a graduate of Arizona State University, Tempe, Ariz.
Get in touch with Ryan