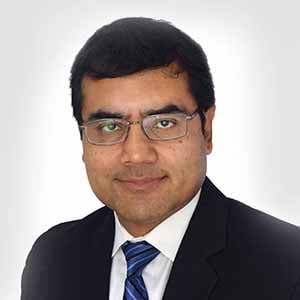 Onker Basu
Senior Director
Onker Basu is a senior leader with over 25 years of banking and consulting experience. He has been consistently recognized for his ability to combine strategic planning, relentless execution, and strong financial management to deliver sustainable positive results.
As a senior director on Cornerstone Advisors' Strategy and Execution team, Onker helps banks and credit unions develop actionable strategies to drive growth and operational efficiency while providing insight on industry-leading best practices.
Experienced in strategy, operations, and risk management processes across commercial and consumer segments, Onker has led several strategic end-to-end transformation initiatives in consumer and commercial lending driving both revenue and efficiency opportunities.
Before joining Cornerstone, Onker served as a chief operating officer for the commercial segment of a Midwest regional bank. In this capacity, he had operational and P&L responsibility for a $12 billion portfolio serving the needs of small, medium, and large companies over a five-state footprint. Before that, Onker held leadership roles accountable for strategy, operations, and P&L management for Chase, KeyBank, and National City. He has worked for several leading consulting firms, including Nextera, IBM, and PwC.
Onker has a doctorate in business from Penn State University in State College, Pa., and a master's in finance and a bachelor's in accounting from the University of Bombay. He holds a Six Sigma Green Belt certification.
Get in touch with Onker