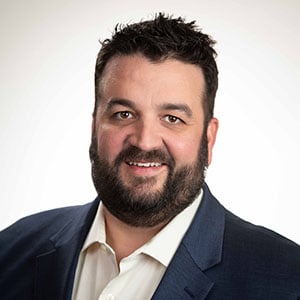 Nick Lane
Senior Director
Nick Lane is a senior director in Cornerstone Advisors' Contract Negotiations practice, where his primary focus is helping financial institutions achieve improved pricing and terms on their key vendor contracts.
Nick's vast negotiation experience includes contracts for a variety of systems, including core processing, EFT and credit processing, digital channels, item processing, telecom, ATM, deposit and loan origination systems and HRIS.
Nick also serves as product manager for Cornerstone's Vendor Management practice. In this role, Nick works with financial institutions to develop a future-ready approach to vendor management.
Prior to joining Cornerstone, Nick worked as a brokerage associate with Vanguard and was part of a team managing $10 billion in assets. Before Vanguard, Nick was an investment analyst for a Canadian oil and gas company, where he assisted in the development and implementation of investments in the Exempt Market Dealer sector. Nick began his career in the financial services industry as an independent financial advisor.
Nick holds a bachelor's degree from Keene State College in Keene, N.H.
Get in touch with Nick