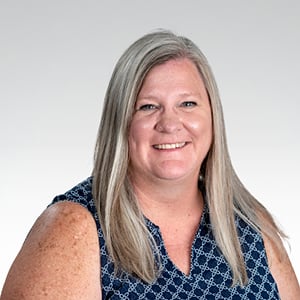 Kimber McGray
Project Administrator
Kimber McGray has more than a decade of experience in sales, customer service, and marketing across a variety of industries, including banking and insurance. An expert project administrator, Kimber consistently delivers professional organization, communication, and collaboration to Cornerstone Advisors consultants and bank and credit union clients.
Before joining Cornerstone, Kimber served as director of administration with a youth baseball program, where she aided in the organization's growth from five to 30 teams over eight years. She also provided agent support at a major insurance firm. Kimber began her professional career as a mortgage loan officer.
Kimber holds a bachelor's degree in marketing from The Kelley School of Business at Indiana University in Indianapolis.
Get in touch with

Kimber