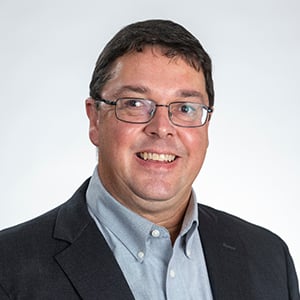 Chris Fleischer
director
Chris Fleischer brings strategic market research, client analytics, competitive intelligence, and customer service expertise to Cornerstone Advisors. In his more than 20 years in financial services, Chris has gained a broad proficiency in the fintech ecosystem, with in-depth knowledge of industry trends, technology systems, and providers. Through it all, it has been Chris' goal to deliver exceptional customer service, helping his clients exceed their goals and be more successful in their businesses.
Before joining Cornerstone, Chris was the director of client analytics at Fiserv, where, among other successes, he developed a go-forward model across a portfolio of event engagements. Before Fiserv, he was a market research manager at D+H/Harland Financial Solutions with responsibilities including influencer relations, strategic analysis, and competitive intelligence.
Chris is an accomplished professional speaker. He holds a Master of Business Administration Degree in Financial Operations from the Crummer Graduate School of Business at Rollins College, Winter Park, Fla., and a Bachelor of Science Degree in Economics and Political Science from Santa Clara University, Santa Clara, Calif. He is also a graduate of the BAI Graduate School of Banking.
Get in touch with

Chris