What's Going On
In Banking
2022
Rebounding From the Revenue Recession
Are you keeping up with your competition and confident you can capture more market share? Our comprehensive guide will give you clarity about where you stand and what's happening in banking. Learn what bank executives are saying is important in 2022 and how our experts are weighing in.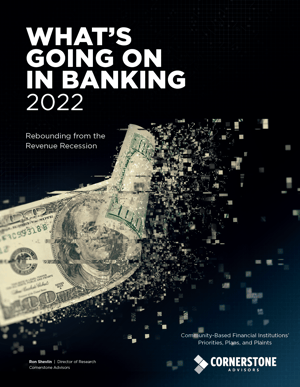 Conquer the new terrain with insider industry knowledge.
Find out the priorities, plans, and plaints of 300 surveyed mid-size financial institutions.
Fill out the info below and get the report NOW!
In 2021, many bank and credit union executives were cautiously optimistic.
0

%

Much more / somewhat more optimistic
0

%

It will be much like it was in 2020
0

%

Somewhat more pessimistic
Find out what 2022 will bring.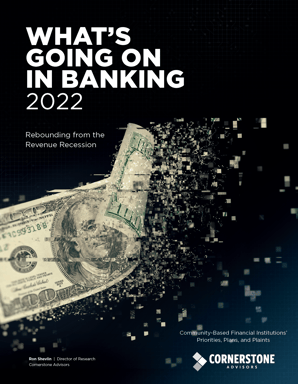 Interested in receiving the free report?
Enter your information below and this wealth of knowledge collected from 300 community-based bank and credit union executives will be yours.