FREE 2022 REPORT

WHAT'S GOING ON IN BANKING 2022

This comprehensive guide, authored by noted fintech expert Ron Shevlin, explores the latest banking and fintech trends and provides insight into the outlooks, concerns, and priorities of 300 community-based financial institutions surveyed by Cornerstone Advisors.
DOWNLOAD FULL REPORT







Are you keeping up with your competition and confident you can capture more market share?
0

%

of bank executives' top concern in 2022 is the ability to attract qualified talent
0

%

of financial institutions plan to implement chatbots in 2022
0

%

of banks plan to implement real-time payments in 2022
REVENUE RECESSION
OCCURRING ON 3 FRONTS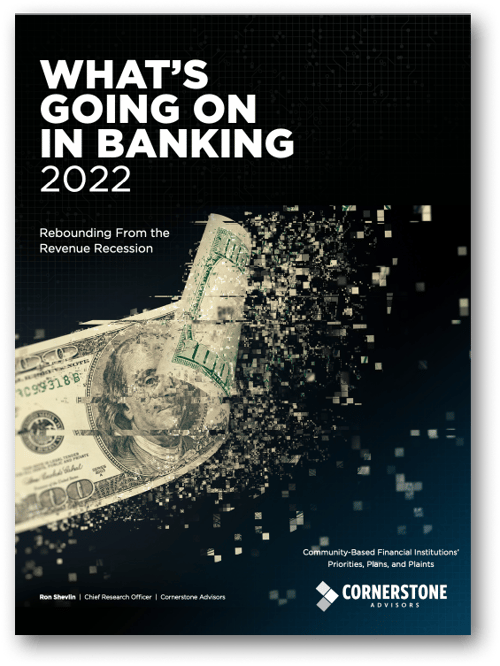 The Payments Displacement Effect on Revenue
The flat-lining of revenue comes at a time when banks are experiencing displacement in payments volume —and interchange revenue from... Download to continue reading
The Coming Mortgage Revenue Drop
Banks' share of the mortgage market has dropped sharply over the past few years. According to The Wall Street Journal... Download to continue reading

The Overdraft Free-Fall
In 2022, community banks and credit unions will have to revisit and overhaul their overdraft policies and strategies to address...Download to continue reading
DOWNLOAD FULL REPORT
ABOUT THE AUTHOR


RON SHEVLIN




As Chief Research Officer at Cornerstone Advisors, Ron Shevlin heads up the firm's research efforts and authors many of its studies. He has been a management consultant for more than 30 years, working with leading financial services, consumer products, retail, and manufacturing firms worldwide. Before Cornerstone, Ron was a researcher and consultant for Aite Group, Forrester Research, and KPMG. Author of the Fintech Snark Tank blog on Forbes, Ron is ranked among the top fintech influencers globally and is a frequent keynote speaker at banking and fintech industry events.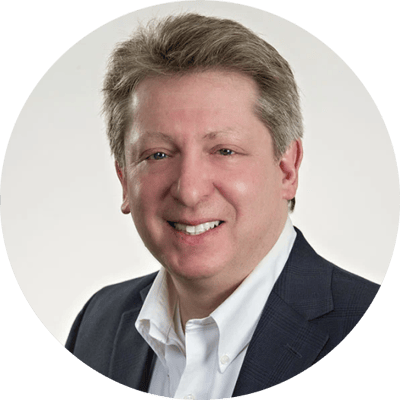 ABOUT

CORNERSTONE ADVISORS
At Cornerstone Advisors, our goal is to deliver tangible business impact to financial institutions and fintechs. We know that when institutions improve their strategies, technology, and operations, enhanced financial performance naturally follows. Because we live by the philosophy that businesses can't improve what they don't measure, we show banks, credit unions, and fintechs how to use laser-focused measurement to make smarter technology decisions.

READY FOR A COMPETITIVE EDGE?
Fill out the form to request a call with Cornerstone Advisors and find out how your financial institution can reach the next level of performance.