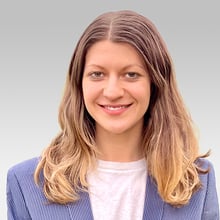 Sierra Heil
Consultant
Sierra Heil brings significant expertise in boutique financial consulting to the Strategy team at Cornerstone Advisors. Her acumen in business planning, data analytics, financial modeling, economic analysis, and marketing strategy delivers value to Cornerstone's bank and credit union clients in the development and implementation of their innovative banking solutions.
Prior to Cornerstone, Sierra was a consultant in the Investments practice at Merrill Lynch Wealth Management, where she oversaw financial strategies for high-net-worth investors. In addition, as a consultant for an information technology and software firm, she negotiated contract details and led the execution of sales and digital marketing strategies for high growth technology firms. She completed an internship as an analyst with the Douglas C. Greene Center for Innovation, developing business plans for startup companies, leveraging tactical partnerships and projects to increase venture capital.
Sierra is a graduate of the Global 3 Program at McIntire. She holds a Master of Science Degree in Global Commerce from the University of Virginia, Charlottesville, Va.; a Master's Degree in Strategic Management from ESADE Business School, Barcelona, Spain; a Certificate in International Business from Lignan University, Guangzhou, China; and a Bachelor of Science Degree in Economics from the Harrison College of Business at SEMO University, Cape Girardeau, Mo.
Get in touch with Sierra