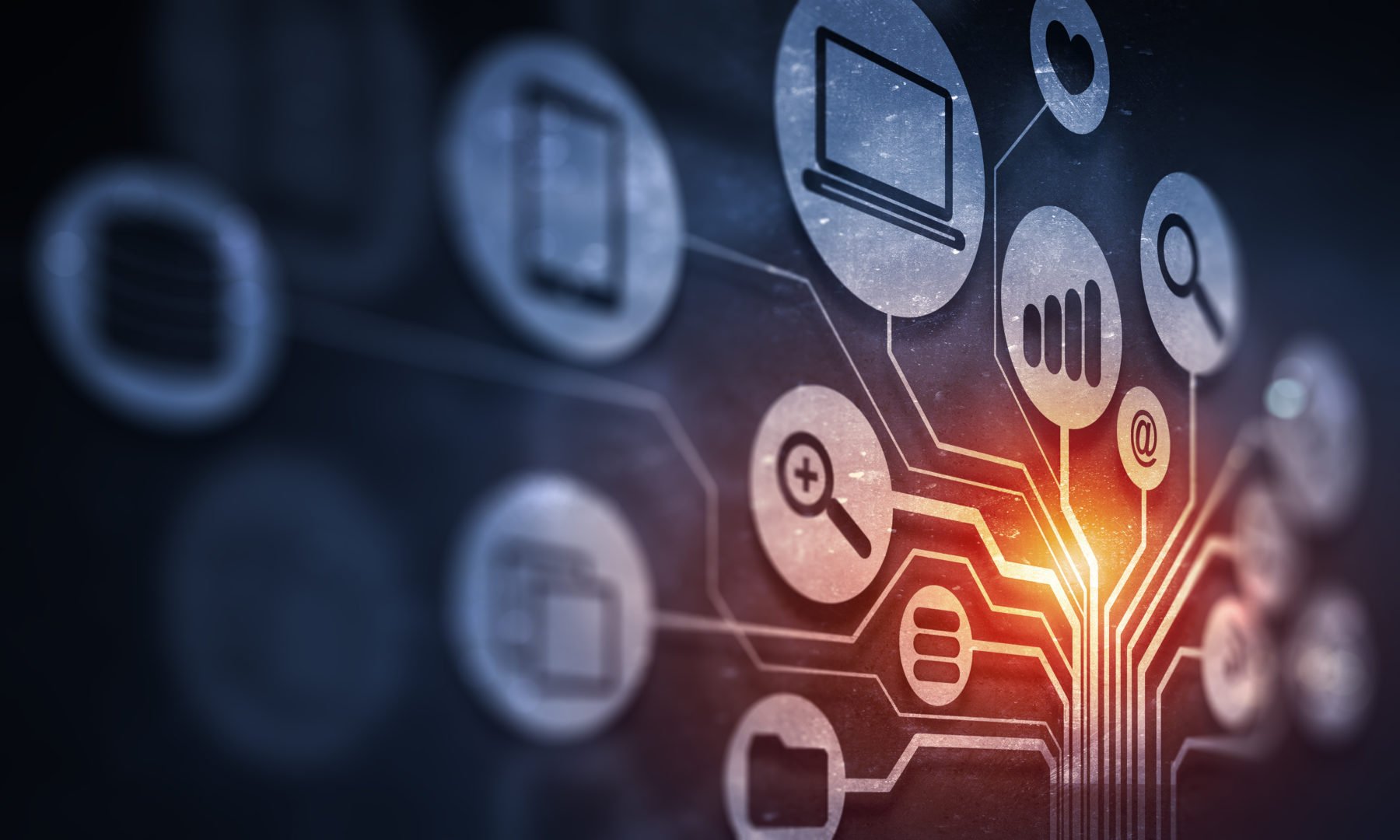 Cornerstone Advisors' Giving Program Delivers a Hefty Dose of Holiday Spirit to Charities, Team Members
Company Exceeds Goal of $1 Million in Charitable Contributions
SCOTTSDALE, Ariz. /Dec. 20, 2018/– Cornerstone Advisors announced today that the more than $125,000 it donated to local, national and international charities this holiday season on behalf of its employees put big smiles on a lot of faces.
Every year, under Cornerstone Advisors' Charitable Giving Program, each team member is given the opportunity to designate a charity to which Cornerstone will make a donation in his or her name. A wide range of charities [see the full list below] received contributions from Cornerstone in 2018, including disaster relief and medical research organizations and charities that provide much-needed assistance to children, families, veterans and animals.
Scott Sommer, partner and chief executive officer of Cornerstone Advisors, said, "When my partners and I formed Cornerstone Advisors in 2002, we knew from day one that our business model would include giving back not just to metropolitan Phoenix communities but also to the communities that are home to our growing nationwide team."
Many Cornerstone employees hand-deliver contribution checks to their charities of choice, Sommer explained. "There's no better feeling than to see the pure joy on the faces of people who work so tirelessly to help those in need reflected on the faces of our team members when they make in-person donations."
When Steve Koenemann and his wife, Candy, visited Second Harvest Food Bank of East Tennessee to deliver the donation check, they were excited to learn that the food bank was having a "Double Your Donation Day," making the in-person contribution that much more meaningful. "We are so grateful that we were able to bring much needed hunger relief to some of our neighbors," the Koenemanns said.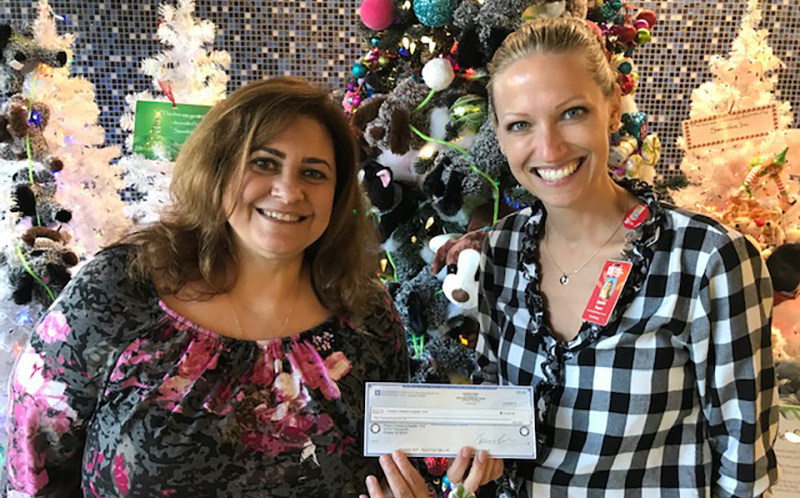 Maria Dimas-Garcia, project coordinator, Cornerstone Advisors (left), with Jamie Pogue, senior guest relations coordinator, Phoenix Children's Hospital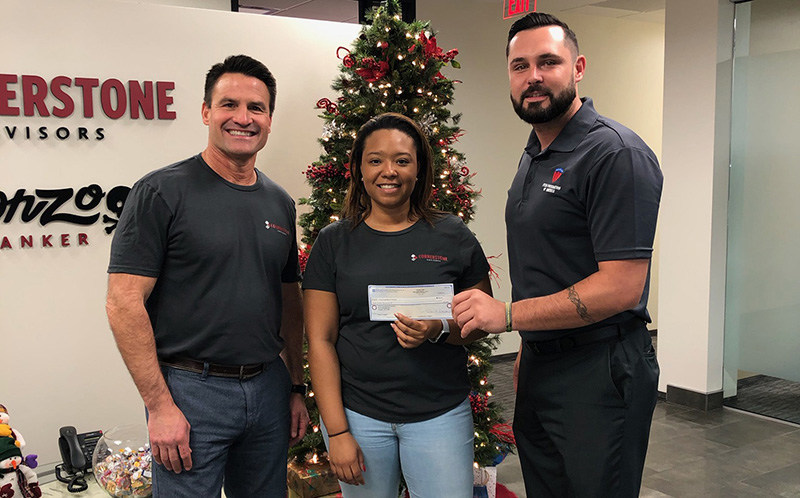 Scott Sommer, partner & CEO (left), and Chantell Williams, solutions coordinator, Cornerstone Advisors, with Jason White, outreach coordinator, PTSD Foundation of America
Maria Dimas-Garcia, project coordinator at Cornerstone Advisors, delivered a donation check to Jamie Pogue, senior guest relations coordinator at Phoenix Children's Hospital. "It was so wonderful to hear that Jamie's son, who was diagnosed with Leukemia at the age of 3, has been in remission for 10 years," Dimas-Garcia said. Thanks to research made possible, in large part, by donations, children no longer need to have painful bone marrow taps as often as they used to, Dimas-Garcia explained. "My daughter Natuasha was just 16 when she lost her battle with cancer 13 years ago. I applaud the work that Phoenix Children's Hospital does every day to give people hope."
Cornerstone executives officially announced at the firm's recent holiday party that in 2018, the company met its $1 million charitable contributions goal. The cheers and applause from the team easily doubled in volume when they learned that Cornerstone's new goal for charitable contributions is $2 million.
"When our bank and credit union clients are successful, we're successful, and it's this success that enables us to give back," Sommer said. "Tis the season for gratitude and giving—and we're grateful to our team members, our clients, and the very special people that work for these organizations that truly make a difference in the lives of so many."
1Voice Foundation

| Tampa, FL
100 Club of Arizona

| Phoenix, AZ
Aid to Adoption of Special Kids

| Phoenix, AZ
Alzheimer's Association

| Chicago, IL
American Cancer Society

| Atlanta, GA
American Diabetes Association (Camp Carolina Trails) | Raleigh, NC
American Red Cross Hurricane & Wildfire Relief

| California
Arizona Cancer Foundation for Children

| Scottsdale, AZ
Arizona Chihuahua Rescue

| Mesa, AZ
Arizona Friends of Foster Children Foundation

| Phoenix, AZ
Banner's Alzheimer's Foundation

| Phoenix, AZ
Best Friends Animal Society

| Kanab, UT
Donald E Pruis Memorial Scholarship (Calvin College)

| Grand Rapids, MI
CharityVision

| Provo, UT
Children's Cup

| Keller, TX
Chintimini Wildlife Center

| Corvallis, OR
Cincinnati Zoo & Botanical Garden

| Cincinatti, OH
Cub Scout Pack 316

| Scottsdale, AZ
Dress for Success

| Phoenix, AZ
Esperanza Prep

| Tempe, AZ
Faith Lutheran Church

| Andover, MA
Foothills Animal Rescue

| Scottsdale, AZ
For the Love of Travis

| Scottsdale, AZ
Friends of DxE

| Berkeley, CA
Girl Scout Troop 238

| Phoenix, AZ
Global Mamas

| Minneapolis, MN
Happy Tails Dachshund Rescue

| Queen Creek, AZ
HealthWell Foundation

| Gaithersburg, MD
Hospice of the Valley

| Phoenix, AZ
Humane Society of Summit County

| Twinsburg, OH
JCMA Christmas Bureau

| Holton, KS
K Care Empowered Health Care

| Phoenix, AZ
Kid's World

| Tracy, MN
LDS Philanthropies Humanitarian Services

| Provo, UT
Light The Night

| National
Make-A-Wish Arizona

| Scottsdale, AZ
Maricopa County Animal Care and Control

| Phoenix, AZ
Marine Credit Union Foundation

| Onalaska, WI
Meals on Wheels (Wake County)

| Raleigh, NC
Milton Hershey School

| Hershey, PA
Milwaukee Montessori School

| Milwaukee, WI
Multiple Myeloma Research Foundation

| Norwalk, CT
National Multiple Sclerosis Society

| New York, NY
Natural Resources Defense Council

| New York, NY
Northwest Valley Connect

| Peoria, AZ
On Angel's Wings Pet Rescue

| Gilbert, AZ
Operation Second Chance

|Gernamntown, MD
Phoenix After School Success Foundation

| Scottsdale, AZ
Pearl Harbor Aviation Museum

| Honolulu, HI
Phoenix Children's Hospital

| Phoenix, AZ
Phoenix Youth Symphony

| Phoenix, AZ
PTSD Foundation of America (Phoenix Chapter)

| Houston, TX
Saint Elizabeth Church

| Chester Springs, PA
Second Harvest Foodbank (East Tennessee)

| Maryville, TN
Second Helpings

| Indianapolis, IN
Southwest Human Development

| Phoenix, AZ
Sowers4Pastors, Inc.

| New Smyrna Beach, FL
SPCA International

| New York, NY
St. Joseph Catholic Church

| Issaquah, WA
St. Jude's Children's Research Hospital

| Memphis, TN
St. Mary's Food Bank

| Phoenix, AZ
Street Youth Ministry of Austin

| Austin, TX
Toys for Tots

| Triangle, VA
Triangle Family Services

| Raleigh, NC
Under the Same Sun

| Surrey, BC, Canada
Union Gospel Mission

| Spokane, WA
Waste Not

| Scottsdale, AZ
Wisconsin Alzheimer's Association

| Milwaukee, WI
Wisconsin Injured Law Enforcement Officers Resource Council | Genesee Depot, WI